Дијалекатске појаве у вези с јатом у критичком издању "Горског вијенца" Радмила Маројевића
Dialectal Yat-Related Occurrences in Radmilo Marojević's Critical Edition of the Mountain Wreath
Authors
Ратковић, Драгана М.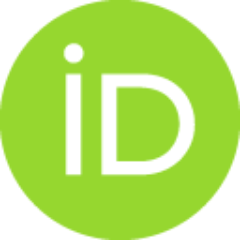 Article (Published version)

Abstract
The paper discusses the yat-related dialectal occurrences in The Mountain Wreath within the field of phonetic dialecticisms in Njegoš's epic. The given occurrences are viewed from the standpoint of their standard language status, distribution in ijekavian vernacular speeches and function in the poetic text. The analysis demonstrates these dialectal occurrences: a monosyllabic reflex of the long yat, the e reflex after r and the short yat, ekavisms, ikavisms, hyperjekavism, pseudoreflex of the yat, dephonologisation of the long yat, je reflex in front of j and lj. From the dialectological standpoint, the given dialectal occurrences have a general ijekavian character, confirmed in both types of ijekavian speeches: Old Montenegrin and Eastern Herzegovinian. The forms with a dialectal reflex alternate with the forms that have a standard reflex. Those forms, which have a standard status in contemporary Serbian, had the same status in Njegoš's time as well. The use of dialectal for
...
ms is also characterised by a versological and, in a way, a stylistic function. The vowel fills in the syllabic structure of the first or second hemistich, which is the main reason for the use of the corresponding sounds in the verse work.
У раду се разматрају дијалекатске појаве у вези с јатом у "Горском вијенцу" у оквиру теме о фонетским дијалектизмима у Његошевом спеву. Дате појаве се разматрају са аспекта њиховог књижевнојезичког статуса, распрострањености у ијекавским народним говорима и функције у песничком тексту. Грађу чини критичко издање "Горског вијенца" Радмила Маројевића из 2005. г.
Keywords:
Петар II Петровић Његош / "Горски вијенац" / јат / дијалектизми
Source:
Српски језик, 2019, 24, 625-638
Publisher:
Београд : Научно друштво за неговање и проучавање српског језика
Београд : Филолошки факултет
Никшић : Филолошки факултет
Funding / projects: