Глаголи са иницијалним морфемским сегментом обез- у српском језику
Authors
Стојановић, Милица Љ.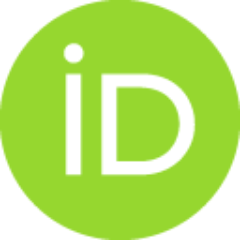 Article (Published version)

Abstract
A word formation and morfeme analysis of verbs with the initial morpheme segment obez- showed that they can be derived in several ways. Historically, there are verbs with the morpheme obez- at the begining and can also be prefixed with the prefix o-. From a modern point of view, these prefixed verbs have changed their word formation type from prefixation to a prefix-suffix type, appointing them to the following word formation type we will describe. The largest number of verbs are characterized by multiple motivation – they can be derived of adjectives with the prefix o- (безбојан → о-безбој-ити), or derived from a noun without a prefix, (боја→обез-бој-ити) when participating in the formation of an extended prefix obez-. Also, these verbs can be motivated by a prepositional case construcion bez+noun. Acharacteristic of these verbs is the existence of a complete chain: noun – adjective – verb (boja – bezbojan – obezbojiti). In the third group of verbs we can also recognize two
...
models of formation. The first one is a prepositional case construction obez + noun, and the second model is the one where the extended prefix obez- operates independently. These verbs don't show the complete noun – adjective – verb chain type, because they lack the middle link. We can see such a formation for verb types like obezjedriti "to lose ones nucleus", obezviteziti "to leave the military without knights" etc. This kind of an extended prefix is the result of a complex binding of forms and meanings. It has inherited the meaning of the simple prefixes o- and bez-, but also their capacity for constructing verbs from nouns.
Истраживање глагола са почетним морфемским сегментом обез- (обезбојити, обезједрити, обезубити и сл.) има за циљ да се утврди начин творбе ових глагола – да ли је реч о префиксално-суфиксалној творби, творби сложеним префиксом или неком другом начину творбе. Следећи задатак рада је да се одреди шта је код ових глагола основински, а шта формантски део, те шта је њихова мотивна реч – именица или придев. У раду ћемо применити аналитичку, дескриптивну и творбену анализу, а лексикографске дефиниције ће нам послужити као творбене парафразе значења.
Keywords:
глаголи са морфемским сегментом обез- / мотивна реч / вишеструка мотивација / проширени префикс
Source:
Српски језик, 2020, 25, 273-
Publisher:
Београд : Научно друштво за неговање и проучавање српског језика
Београд : Филолошки факултет
Никшић : Филолошки факултет
Funding / projects: