О рудиници и хомонимији два прасловенска придева у српском језику
About the rudinica (Rudiment) and Homonyms of Two Proto-Slavic Adjectives in the Serbian Language
Authors
Станић, Данијела С.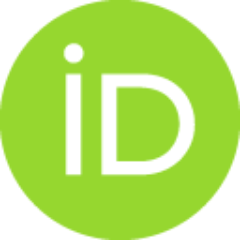 Article (Published version)

Abstract
The paper has two homonymous adjectives, rud1 with coloristic meaning and rud2 with non-coloristic meaning, with polysemy "curly" and "loose, soft". Based on etymological, lexicographical, dialectological, folkloristic and geographical data, we sought to show how semantic cohesion works among the derivatives of each of the individual homonyms, and how the adjective derivatives, under the influences of each other, get their present meanings. Common to both adjectives is that they do not have a large dispersion of nominations. Nominations are obtained by varying the small number of base models, which may be common to both adjectives. Both adjectives have found a foothold in both folk vocabulary and folklore. Crossing overmeanings of "curly" and "red" is the most obvious in folk names for grass, mushrooms, cabbage, domestic animals. Influenced by a homonymous couple, but also by a rival, the whole derivative base of ore, mine... was squeezed out of its original etymological bas
...
eof the adjective rud1 and approximated to the noncoloristic adjective rud2. Analyzed homonymic adjectives are etymologically, semantically and creatively related to the adjectives rus, ruj и rumen, which today have a predominantly folkloristic character.
У раду се анализирају два историјски хомонимична придева у српском језику, руд са колористичким значењем и руд са неколористичким значењем. На основу етимолошких, лексикографских, дијалектолошких, фолклористичких и географских података настојали смо да прикажемо како функционише семантичка кохезија међу дериватима сваког од појединачних хомонима и како придевски деривати под међусобним утицајем добијају своја данашња значења.
Keywords:
придеви / деривати / етимологија / лексикографија / дијалектологија / фолклор / географија
Source:
Српски језик, 2020, 25, 601-611
Publisher:
Београд : Научно друштво за неговање и проучавање српског језика
Београд : Филолошки факултет
Никшић : Филолошки факултет
Funding / projects: