Називи биљака у топонимији Рађевине (творбено-семантички аспект)
Authors
Петровић-Савић, Мирјана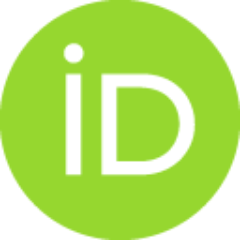 Article (Published version)

Abstract
У раду се анализира око 250 топономастичких јединица са терена Рађевине. Овога пута ограничили смо се на топониме који у свом саставу имају назив неке биљке. Са семантичко-творбеног аспекта анализирају се топоними Рађевине који су изведени од имена биљака, укључујући и оне који у неком делу имају одређен фитоним.
In this paper, we have analyzed about 250 toponomastic items originating from the area of Rađevina. Our attention has been drawn by microtoponyms derived from plant names, i.e. those which are formed using the name of a plant. They were analyzed from semantic and word-formation points of view. Geographical terms derived from fytonyms have been classified based on semantic principles (the material was divided into physiogenic and anthropogenic toponyms; each class has been further divided according to minor semantic features), while the toponyms derived from plant names have been classified according to word-formation types: attributive syntagms, suffixal univerbization, secondary derivation from other toponyms, multi-word units, syntagms consisting of a genitive form and a designative word, preposition-case form association, syntagms with a nominal attribute and syntagms in which a case form of a noun is used as an attribute. Suffixal univerbization is the most common word-fo
...
rmation model in toponyms derived from fytonyms. It is followed by attributive syntagms and preposition-case form association. About eighty different plant species have been identified in the toponymy of Rađevina.
Keywords:
Рађевина / ономастика / топонимија / фитоними / Rađevina / Onomastics / Toponymy / Fytonyms
Source:
Српски језик, 2017, 22, 571-586
Publisher:
Београд : Научно друштво за неговање и проучавање српског језика
Београд : Филолошки факултет
Никшић : Филолошки факултет