Романизми у народним говорима старе Црне Горе и Брда
Romance loanwords in the vernaculars of Old Montenegro and the Highlands ; Романские заимствования в народных говорах Старой Черногории и Горья
Authors
Тешић, Ана Ж.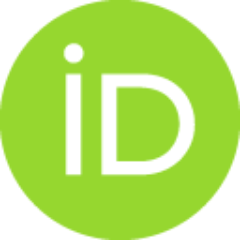 Contributors
Терић, Гордана
Лома, Александар
Станишић, Вања
Doctoral thesis (Published version)

Abstract
Предмет дисертације су позајмељенице романског порекла посведочене у народним говорима Старе Црне Горе и Брда. При одређивању испитиваног ареала у обзир су била узета четири чиниоца: степен присуства романизма, припадност говора истом макродијалекту (зетско-сјеничком), положај испитиваног ареала, као и претходна изученост проблематике...
This dissertation deals with Romance loanwords attested in the vernaculars of Old Montenegro and the Highlands. Four factors were taken into consideration when defining the areal that would be analyzed: level of presence of Romance loanwords, being part of the same macrodialect (Zeta-Sjenica type), position of the area that would be analyzed as well as previous history of the topic...
Keywords:
српски (српско-хрватски) / Serbian (Serbo-Croatian) / дијахронска лингвистика / етимологија / лексикографија / дијалектологија / фонетика / морфологија / семантика / романизам / Стара Црна Гора / Брда / diachronic linguistics / etymology / lexicography / dialectology / phonetics / morphology / semantics / Romance loanword / Old Montenegro / Highlands
Source:
Универзитет у Београду, 2016
Publisher:
Универзитет у Београду, Филолошки факултет
Projects: