О еквиваленцији старословенског чесо ‖ чьто и српског шта ‖ што
The Equivalence of the Old Slavic and the Serbian šta i što
Authors
Радић, Јованка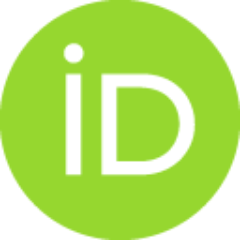 Article (Published version)

,
Институт за српски језик САНУ
Abstract
У породици словенских језика српски и старословенски се, поред осталог, издвајају по томе што у категоризацији општепредметне сфере (прецизније - по себи неодређене области 'не-људско") користе по две речи: српски шта и ш то, старословенски тесо (/тксо) и чкто. Те упарене јединице препознајемо као речи које категоришу разлику "непосредно доступна /не-људска/ бића" I "доступна или недоступна /физичка нељудска или метафизичка/ "бића" или "небиће"" (стсл. чесо 1 чкто), односно, разлику 7 физичка не-људска или метафизичка/ бића" II "небиће" (срп. шта I што). Анализом су обухваћени контексти с потврдама јединица чесо (/чксо) и чкто у Маријином јеванђељу, и њима одговарајућа места у Вуковом преводу Новог завјета на српски језик.
The paper deals with word pairs which divide the non-defined area of the "non-human" (/ "non-person") into two unequal blocks (Serb. šta | što). This is a feature that distinguishes Old Slavic and Serbian from all other Slavic languages, where the function of these word pairs is performed by a single word (Russian 4io, Polish co, Czech co, Slovak éo, Slovene kaj, Croatian ča, etc.). The paper analyzes the examples of the use of the words +teco (cheso) and 1bT0 (chto) in the Codex Marianus (a Glagolitic manuscript from the corpus of Old Slavic texts, originating in the "area where the Serbian redaction of the Old Slavic language took shape") and the corresponding examples in Vuk Karadžić's translation of the New Testament into the Serbian language (1847). The paired items are identified as words which categorize the distinction be- tween "directly available /physical non-human/ beings" and "available or unavailable /physical non-human or metaphysical/'beings" or the "non-bei
...
ng" (OS 'teco | "thT9), i.e. the distinction between "beings /physical or metaphysical/" and the "non-being" (Ser. Sta I Sto). Both distinctions may be reduced to the distinction between the "/direct/ definite' and 'in-definite', though within different dimensions: the Old Slavic "/directly/ definite" is defined in situative and subjective (categorial and pragmatic dimension) and not in objective terins, whereas the Serbian "definite" is objectivized in the highest possible degree (categorial and semantic dimension). Namely, in the Old Slavic language, all "beings" that cannot be automatically (based on selfawareness, direct sensible or experiential knowledge) classified as koto ("huinan being") or ceso ("/non-huinan/ being") are categorized as Coto ("non-being"). This phenomenon is identified as a linguistic mechanism that forces speaking subjects to make and express the distinction between what is definitely known and what is merely partially known or totally unknown to them. Quite oppositely, the objectivized categorial distinction in the Serbian language (Sta "/non-human/ being" | Sto "non-being"), which escapes explanation, 1s identified as a mechanism that pushes speaking subjects to refer to both known and unknown entities in the same way (or: to refer to unknown entities as if they were known to them), just as it is the case with those languages in which these functions are performed by a single word.
Keywords:
старословенски језик / српски језик / категорије мисли / шта и што / "/не-људско/ биће" I "небиће" / одређено I неодређено
Source:
Свети Ћирило и Методије и словенско писано наслеђе : 863–2013, 2014, 153-216
Publisher:
Београд : Институт за српски језик САНУ
Funding / projects: