Когнитивнолингвистичке поставке почетног описмењавања
Cognitive and Linguistic Assumptons of the Elementary Writing
Authors
Радић, Јованка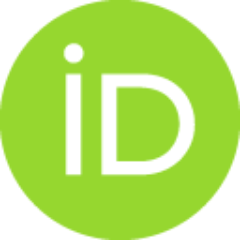 Article (Published version)

Abstract
Излагање је усмерено на два пратећа проблема наставе почетног читања и писања: (1) врсте и облици издвојених речи у букварским текстовима (тзв. лексички ниво) и (2) препознавања предмета дечијег интересовања као полазиште у припреми читалачког материјала. У раду се повезују налази психолошких истраживања, реинтерпретирна грађа дата у појединим психолошким студијама, и наши подаци добијени на стимулус "напиши реч". Закључци се изводе на основу тих збирних података.
The paper correlates psychological research findings reinterpreting the material of the only psychological study and the data colleted on a stimulus "write a word". Data analyses show that (1) it would be advisable to use only separate units from the text that is nouns (names–pictures) in the nominative. On some nouns of a subject as "normal words" the beginning version analytical–syntactical phonetic methods was derived from. That tells us that the beginning version was adjusted to the cognitive and linguistic development of a child. (2) Second, semantically aspect of the analyses of the reactions to stimulus "write a word" pointed out to the fact that it was not enough to choose the texts which were based on the everyday vocabulary. It was proved that children's interest is not pointed towards everyday subjects in their surrounding. In urban surroundings these subjects are buildings, traffic signs, vehicles etc. It was assumed that children's interest is rather pointed ou
...
t towards the living beings and this interest is caused by the deeper archetype laws of the verbal–logical thoughts.
Keywords:
настава почетног читања и писања / лексички ниво / смисаона јединица / реч / именица / предмети интересовања / когнитивна лингвистика
Source:
Узданица, 2009, 6, 1, 7-19
Publisher:
Јагодина : Учитељски факултет у Јагодини