Рад Ане Плотњикове на етнолингвистичкој географији Јужних Словена
Ana Plotnikova's Work on Ethnolinguistic Geography of Southern Slavs
Authors
Милосављевић, Тања З.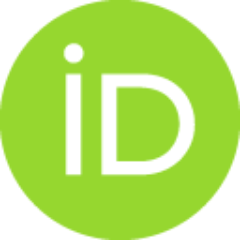 Article (Published version)

Abstract
Ана Плотњикова, руска лингвисткиња, бавила се етнолингвистичким истраживањи- ма на јужнословенској територији. Као резултат њеног вишегодишњег теренског рада појавили су се бројни радови у којима је представљен материјал прикупљен на балканском језичком простору. Од посебног значаја је њена студија из 2004. године Этнолингвистическая география Южной Славии, о којој ће у раду бити речи. Освр- нућемо се на принципе картографисања етнолошког и културног садржаја и на кул- турно-језичке ареале са српског говорног подручја и њихово место на јужнословенској дијалекатској мапи. Тип истраживања, каквим се бави Ана Плотњикова, представља иновацију и у руској етнолошкој и лингвистичкој теорији, а редак је и у нашој науци.
Ana Plotnikova, the Russian linguist, was dealing with ethnolinguistic researches at the territory of Southern Slavs. As a result of her perennial site work, numerous works, in which the material gathered in the Blakan language space, were published. Her study from 2004 – Этнолингвистическая география Южной Славии – which will be dealt with here, is of special importance. We will take a look back at the principles of cartography of ethnological and cultural contents and at the cultural – language areals from the Serbian area of speech and their position on the map of South Slavic dialects. The type of research as Ana Plotnikova deals with is rare in our science. The work of Ana Plotnikova shows ethnolinguistic cards, dedicated to the fragments of calendar and family rituals, and as a rule also shows the wide range of different lexemes in correlation with the general contents of ceremonies and rituals. The combination of terms and extralinguistic moments presented on the cards
...
are often followed. In that way the card becomes a complex image of lexical and extralinguistic side of the ritual. The second type of cards presents the phenomenon close to the various terminology by means of structural, semantical, functional and other signs of a ceremony. This method of cartography is used in reconstruction and presentation of possible borders of the wide range of appearance of national spiritual culture. By means of card analysis on South Slavic language territory there have been separated six areas, i.e. dialects of traditional spiritual culture: eastern and western part of South Slavic dialectical territory; Serbian-Bulgarian borderline, Macedonic areal, south Balkan zone, central (literature) zone of South Slavic linguistic territory.
Keywords:
Ана Плотњикова / етнолингвистика / етнолингвистичка географија / Јуж- ни Словени / Ana Plotnikova / ethnolinguistics / ethnolinguistic geography / Southern Slavs
Source:
Дијалекти српскога језика, 2016, 518, 511-
Publisher:
Врање : Педагошки факултет
Лесковац : Лесковачки културни центар
Funding / projects: