Заменице шта и што у "Граматици црногорског језика" и у језику Црногораца
The Pronouns što and šta in the Grammar of the montenegrin Language and in the Language of Montenegrins
Authors
Радић, Јованка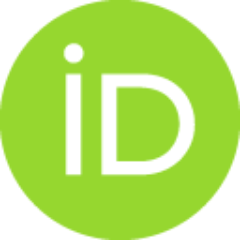 Article (Published version)

Abstract
У првом делу рада посматра се статус заменица шта и што у светлу разлога који су могли утицати на појаву ставова да су то две форме исте речи, те да у српском језику што има примат над шта. Након основних информација о степену истражености ових заменица, образлаже се становиште да су то две различите категоријалне јединице: што категорише 'не-предметно', а шта област 'предметно не-људско'. У другом делу рада указује се на одсуство заменице шта у "Граматици црногорског језика" и "Правопису црногорског језика". Иза тога следи целина у којој се преносе и анализирају бројне потврде те речи у текстовима Петра II Петровића Његоша и Михаила Лалића.
The paper first points to the categorial differences between the pronouns šta and što in the Serbian language: šta categorises the field 'material non-human', and što categorises everything 'non-material'. That is a distinctive feature of Serbian (the "štokavian dialect") in comparison with the other "Serbo-Croatian dialects" which have one pronoun for both fields – ča or kaj 'material non-human and non-material'. One pronoun only is also stipulated by The Grammar of the Montenegrin Language (the Grammar's authors are two Croats and a Muslim): it stipulates only the use of the pronoun što, as has been prescribed in the grammars of the Standard Croatian language (probably under the influence of their non-standard dialects). The second section of the paper draws on the examples confirmed in Peter I Petrović Njegoš's letters and in Mihailo Lalić's novel Lelejska Mountain – indicates that the pronoun šta has its stable place in the language of the Montenegrins. We have also reco
...
rded the nešta form in Lalić's language – which the normative grammar of Serbian unjustly confines to the sphere of dialectism or regionalism. The example Plemenski život je još tu dolje, pod pomrčinom, i nešta od plemstva i nešto od rodovskog – stari korijeni, žile, žilice, sve premreženo bog zna dokle (Tribal life is still down there, in the darkness, both something of the nobility and something of the ancestral – old roots, sinews, veins, all intertwined God knows how far) – can serve as a fine proof for the categorial differences between šta and što in M. Lalić's language. Nobility is nešta – that which has a materialised form and can be recognised and understood, and the ancestral is nešto, which can only be felt, being inaccessible to human cognition: "old roots, sinews, veins, all intertwined God knows how far".
Keywords:
Црногорци / Срби / српски језик / штокавски дијалекат / шта / што / разлика / категорије / Петар II Петровић Његош / Михаило Лалић
Source:
Октоих, 2011, 1-2, 97-107
Publisher:
Подгорица : Издавачки центар Матице српске - Друштва чланова у Црној Гори
Funding / projects: