Доследна 'феминизација' : испољавање свести о равноправности полова или пут у менталну деградацију
Consistent "Feminization" : an Expression of Gender Equality Awareness or a Path to Mental Degradation
Authors
Радић, Јованка Ј.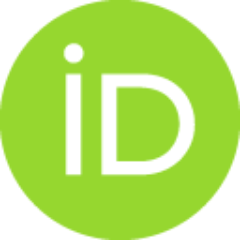 Article (Published version)

Abstract
У раду се указује на повезаност феминистичких захтева да "жена буде видљива у језику" (да се у називе звања и занимања доследно уграђује податак о полу) с очигледним мишљењем, а потом и с једним типом афазије. Реч је о тзв. поремећају сличности, чије је симптоме анализирао и систематизовао Роман Јакобсон. Поремећај се манифестује као мање или више нарушена способност изабирања и међусобне замене језичких знакова, који су с једне тачке гледишта једнаковредни (нпр. шиљило за оловке – нож), а с друге различити. Други члан тако организованих јединица има и општу, тј. неодређенореференцијалну вредност (или неодређеноперсоналну, исп. професорица – професор), а први нема.
The paper draws attention to the similarities between feminist pleas for "women's visibility in the language" (the demand to consistently include gender indicators into professional names and titles) and a particular type of aphasia. This is namely the so-called "similarity disorder', whose symptoms were analyzed and systematically described by Roman Jakobson. This type of disorder becomes manifest as a more or less impaired capacity for selection and substitution of linguistic signs, which on the one hand have equal values, while on the other, they are different. The tendency to consistently (nominally) differentiate by sex ("gender") professional titles and names corresponds to a situation when an individual affected by aphasia lacks the caa pacity to use the word knife to designate various types of knives, & but rather invents complex alternate names (e.g. pencil-sharp5 ener, apple-parer) for every single item of a different shape and = purpose. The difference is that an
...
aphasic person has an im- a paired capacity of selection, whereas feminists strive to abolish °° the freedom of selection. The paper presents the mechanism of S the motion of nouns in the Serbian language and demonstrates S that unmotioned items have two different values: one is related LL to verbal logical reasoning (profesor - a role, person performing S that role), whereas the other is related to what is apparent. That S lower level of reasoning implies an ostensive and/or iconic reference, and, consequently, gender sensitivity (profesor - male professor, and profesorica — female professor).
Keywords:
доследна "феминизација" / Feminization / именичка моција / очигледно мишљење / вербално-логичко мишљење / селекција / изабирање / афазија / говорни развитак / Political Thinking / Selection / Linguistic Signs
Source:
Филолог : часопис за језик, књижевност и културу, 2013, 4, 8, 26-36
Publisher:
Бања Лука : Филолошки факултет