Предлози откуд(е), накуд(е) и докуд(е) у призренско-тимочким говорима
Prepositions otkude(e), nakud(e) and dokud(e) in Prizren-Timok Dialects
Authors
Јуришић, Марина С.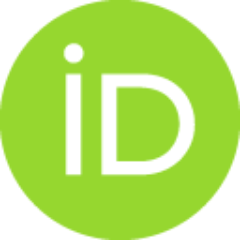 Article (Published version)

Abstract
Овај прилог говори о двочланим предлошким јединицама откуд(е), накуд(е) и докуд(е); циљ му је да утврди у којим се говорима српског језичког простора оне употребљавају, а затим и да представи њихова синтаксичка значења: просторно и временско.
The prepositions otkud(e), nakud(e) and dokud(e) (meaning od, prema (ka), do) are used in the Prizren-Timok dialect area with some exceptions: there are none in the area of the south-western part of Kosovo and Metohija, and Svrljig, and some of these prepositions are also absent in certain dialects of the mentioned area. These prepositions usually exhibit spatial and temporal correlations in analytical constructions, with the exception of preposition otkud(e), which has not been found to indicate time in any of the examples. As regards the spatiality, the preposition otkud(e) with general case has only ablative meaning, the preposition nakud(e) with general case indicates adlative meaning not necessarily marked with attaining a goal, and the preposition dokud(e) shows adlativity which points out reaching the final goal of a directed movement. Regarding temporal relations, the preposition nakud(e) with general case achieves anteriority (setting the determined action before t
...
he temporal orient), while the preposition dokud(e) realizes terminativity (estimating the duration of the sentence predication with a determination of the endpoint). These temporal constructions can carry the meaning of frequency, as well, i. e., the frequency of the determined action (recognizable only within a context in the analytical structures, which have already linked to some other temporal meaning).
Keywords:
српски дијалекти / призренско-тимочка дијалекатска област / синтакса падежа / спацијалност и темпоралност / предлози откуд(е) / накуд(е) и докуд(е) / Serbian dialects / Prizren-Timok dialect area / syntax of the cases / spatiality and temporality / prepositions otkud(e) / nakud(e) / and dokud(e)
Source:
Годишњак за српски језик и књижевност, 2013, 26, 13, 265-277
Publisher:
Ниш : Филозофски факултет
Funding / projects: