Социолингвистички поглед на језик и Цркву
Authors
Бајић, Ружица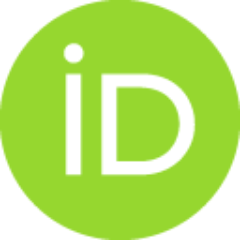 Article (Published version)

Abstract
In this paper we have studied some church events (mostly in the Orthodox Church) which were caused by using (or not using) certain language. In this way, we have tried to emphasize the importance of language in Church life. We have also examined the influence of Church on language (more precisely, its external history). We find this research very important for both language and Church. The scope of linguistics can be expanded (especially some sub-disciplines like sociolinguistics, sociology of language and social psychology of language). Church can better realize the importance of language for Its mission and Its life in general, bearing in mind some experiences from the past and trying not to repeat what proved to be negative.
В статье описываются некоторые из событий из жизни Церкви (особенно православной), которые имели место вследствие употребления (или неупотребления) определённого языка. Таким образом, подчеркивается значение языка в жизни Церкви. Исследуется также влияние Церкви на язык. Автор считает, что эти исследования являются важными как с точки зрения языка, так и Церкви. (феру языкознания можно здесь расширить (особенно некоторые субдисциплины, например социолингвистику, социологию языка и социальную психологию языка). Церковь может в большей степени отдавать себе отчёт в значении языка для её социальной миссии и жизни вообще, учитывая некоторые события в прошлом, и стараясь не повторять ошибок,
У раду се најпре наводе начини и резултати утицаја Цркве на неке појаве у језику и у вези са језиком, да би се затим размотриле и неке појаве и дешавања унутар Цркве која су изазвана језиком и језичким феноменима. На крају се укратко разграничавају правци и последице ових утицаја.
Keywords:
влияние / језик / influence / внешняя история языка / направления влияния / Православная Церковь / язык / правци утицаја / спољашња историја језика / Православна Црква / language / Orthodox Church / outer history of language
Source:
Хрестоматия теолингвистики, 2008, 71-90