Shaping the Present by the Future: Ethno/musicology and Contemporaneity
Обликовање садашњости будућношћу: етно/музикологија и савременост
Contributors
Golubović, Marija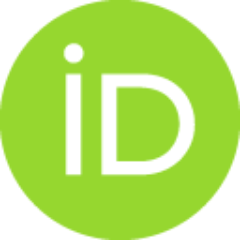 Novaković, Monika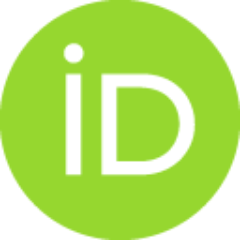 Marinković, Miloš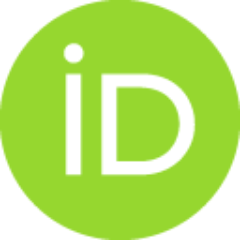 Conference object (Published version)

Abstract
Young Musicology Belgrade is the third conference in the series that began with the Young Musicology Prague conference, organized by Department of Music History, Institute of Ethnology, of the Academy of Sciences of the Czech Republic in 2016, and followed by the Young Musicology Munich conference in autumn 2018 that was held at Ludwig Maximilian University of Munich. In this instalment in Belgrade, our starting point is the following question: what is the place of ethno/musicological thought in the contemporary world? The notion of contemporaneity, while constantly provoking theorization, provides us the opportunity to self-reflect and analyze our own methodologies, strategies and scientific challenges in the present moment. What is happening in ethno/musicology after modernist historicism and its postmodern critical self-examination in movements such as the New Ethno/Musicology? Are the familiar methodologies still relevant, have they improved or changed, and in what ways? How can
...
we establish fruitful inter/transdisciplinary collaborations between ethno/musicology and other humanities, social or natural sciences? What is the impact of technology and media in today's musicology and ethnomusicology? These are just a few questions faced by the humanities by the contemporary world, and the aim of our conference is to draft possible answers by giving voice to the young experts in our fields. In this conference, PhD students and young scholars will reflect upon these topics, and share their methodologies, experiences and challenges in dealing with various subjects of contemporary ethno/musicology. The starting points of our conference include contemporary challenges in ethno/musicology; methodology of contemporary ethno/musicology; the future of ethno/ musicology; inter/trans-disciplinary collaborations; ethno/musicology and technology; ethno/musicology and media – important subjects which occupy the minds of our keynote speakers as well as our participants. Dr. David Beard asks the following questions: Have there been new conflicts and tensions? What does the current situation indicate about the future? With intention to answer those and associated questions in his keynote lecture Musicology, Crisis and the Contemporary, Or: Musicology's Oedipus Complex focusing on two concepts: crisis and the contemporary. In his search for answers, he will navigate his way through the context of quality of musical education, political and ideological ramifi cations of the humanities as well as concerns and problems in society musicology is becoming aware of. What can musicology do against such concerns and in what way? Dr. Selena Rakočević will, in her keynote lecture Challenges of ethnomusicological and ethnochoreological research within the ever changing world. A view of a scholar from Serbia, provide us with the invaluable insight into the challenges she met as a scholar practicing ethnomusicological and ethnochoreological research since mid-1990s, but also those of her colleagues from Serbia and other former Yugoslav countries. Rakočević also states that it is her intention to confront all various voices which shaped her current personal view of what is being done in our ethnomusicological and ethnochoreological research, the way it is done and the reason behind doing just that in the first place. In the end, she will try to identify the importance this reason carries within itself and for whom. Our participants will encompass the wide range of topics in regards to musical performance, the relationship of ethnomusicology and contemporaneity, challenges in researching minority music, questions of musical folklorism, musicology and film studies, the status of radio art in musicology, musicology and metal music studies, post-feminism and feminism, education, developments of methodologies relevant to the research of musical borrowing, computational musicology, musicology and virtual reality, place of musicology in personal computing revolution and others. We hope this exchange of thoughts, concerns and answers to the urgent matters will prompt scholars to ask new questions and also equip them to answer the future challenges they will face.
Keywords:
Musicology / Ethnomusicology / Present / Future / Contemporaneity
Source:
2020, 95 str.
Publisher:
Belgrade : Institute of Musicology SASA
Funding / projects:
Note:
International conference Young musicology Belgrade 2020, Belgrade, 24-26 September 2020, organised by Institute of Musicology SASA / Међународни научни скуп Музикологија младих, Београд 2020. , Београд, 24-26. септембар, 2020.