Мисија Вилијема Донована на Балкану, јануар–фебруар 1941.
Mission of William Donovan in the Balkans January–February 1941
Authors
Павловић, Војислав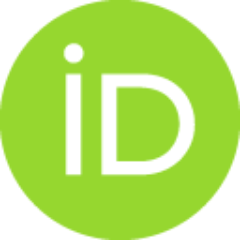 Article (Published version)

Abstract
In June 1940, William Donovan, a lawyer from New York and a Republican, became the President's envoy for special intelligence missions on the proposal of the Minister of the Navy in Roosevelt's administration. In January 1941, Donovan stayed in the Balkans with the aim to assure Balkan statesmen that President Roosevelt would do everything to have Great Britain emerge victorious from the war. He visited Athens, Sofia, Belgrade and Ankara with the aim, among other, to support the British plan for the creation of a Balkan union against Nazi Germany. Donovan was received by Balkan sovereigns and the Turkish President, and their presidents of governments and ministers of foreign affairs. Although he officially visited the Balkans as an envoy of Minister Knox, he was received as an unofficial Roosevelt's envoy. The persons Donovan talked to were open and very clearly expressed their views. Prince Pavle and King Đorđe also warned him that a Balkan union was not possible because of t
...
he Bulgarian attitude, while King Boris tacitly admitted that Bulgaria would allow the German troops to enter its territory. Despite the clear and precise answers of his Balkan interlocutors, Donovan believed that the possibilities for a Balkan union still existed, but depended on the pace at which the USA would be able to switch from diplomatic assurances to sending of material aid. However, the Lend-Lease Act was adopted after Bulgaria joined the Tripartite Act, only a week after Turkey and Bulgaria concluded the agreement on maintaining the current situation in the Balkans. In this way, all hopes of the creation of a Balkan union were dashed and Donovan's mission was reduced to its intelligence dimension. However, the mission in the Balkans that Donovan had as the envoy of the still neutral USA doubtless qualified him to became officially, in June 1942, the head of the first American intelligence agency OSS, a precursor of the Central Intelligence Agency, established in 1947 upon the model of the OSS and with the staff inherited from the OSS.
Keywords:
William Donovan / Balkans / the Second world war / Nazi Germany / Franklin Roosevelt
Source:
Глас САНУ, 2018, 428, 551-564
Publisher:
Београд : Српска академија наука и уметности
Note:
Глас / Српска академија наука и уметности ; 428. Одељење историјских наука ; књ.18