Акт прота Герасима о уступању Хиландара Србима
The act of protos Gerasimos on ceding Hilandar monastery to the Serbs
Authors
Krsmanović, Bojana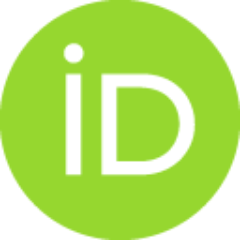 Contributors
Миљковић, Бојан
Џелебџић, Дејан
Article (Published version)

,
Византолошки институт САНУ; Задужбина светог манастира Хиландара
Abstract
У раду се разматрају могући разлози због којих игумани најзначајнијих атонских манастира крајем 12. века, Велике лавре, Ватопеда и Ивирона, нису подржали молбу светогорског прота Герасима и 24 игумана и заступника манастира, упућену пре јуна 1198. Алексију III Анђелу, о уступању Хиландара српским монасима, Сави и Симеону.
This paper discusses the possible reasons for which the hegoumenoi of the leading Athonite monasteries of the late 12th century – Great Lavra, Vatopedi and Ivеron – did not lend their support to the request addressed shortly before June 1198 by the Athonite protos Gerasimos and 24 hegoumenoi and monastery representatives to Alexios III Angelos about ceding the monastery to the Serbian monks Sava and Symeon. We have concluded that the two most important Greek monasteries of the time – Great Lavra and Vatopedi – were not open to the foundation of foreign monasteries; it is also assumed that, in this case, the hegoumenos of Ivеron sided with those of Vatopedi and Lavra. The lack of signatures of the hegoumenoi of the Russian monastery St. Panteleеmon and Bulgarian Zographou is explained by the fact that Sava and Symeon sought support for founding an independent Serbian monastery primarily within the Greek monastic community, as well as the fact that the two aforementioned Slavic monaster
...
ies did not enjoy significant influence on Mount Athos, and certainly not enough power which could expedite and secure the establishment of a Serbian monastery. In addition, we have concluded that, contrary to St. Panteleеmon and Zographou, the Serbian monastery of Hilandar had been an elitist establishment from the very beginning, which owed its foundation and development to the members of the Serbian and Byzantine ruling families.
Keywords:
Хиландар / Сава / Симеон / Света Гора / манастири
Source:
ΠΕΡΙΒΟΛΟΣ, 2015, 44, 1, 101-112
Publisher:
Београд : Византолошки институт САНУ
Београд : Задужбина светог манастира Хиландара
Funding / projects:
Note:
Mélanges offerts à Mirjana Živojinović/Зборник у част Мирјане Живојиновић