Испољавање идеје југословенства у стваралаштву Вука Куленовића
Manifestations of the Idea of Yugoslavism in Vuk Kulenović's Oeuvre
Authors
Медић, Ивана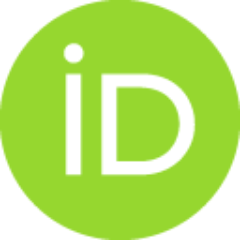 Contributors
Веселиновић-Хофман, Мирјана
Атанасовски, Срђан
Совтић, Немања
Book part (Published version)

Abstract
Композитор Вук Куленовић (Сарајево, 1946 – Бостон, 2017) био је прави Југословен по пореклу, образовању и припадности културним круговима. У овом раду разматрају се остварења Вука Куленовића у којима се могу уочити испољавања идеје југословенства – кантата Стојанка мајка Кнежопољка, компонована на стихове његовог оца Скендера Куленовића, те кантата Hymnos, изведена на отварању XIV Зимских олимпијских игара у Сарајеву 1984. године.
Composer Vuk Kulenović (Sarajevo, 1946 – Boston, 2017) was a true Yugoslav by his origin, education and affiliation with cultural circles. This article examines the works of Vuk Kulenović, in which one can observe the expression of the idea of Yugoslavism – the cantata Mother Stojanka from the Knežopolje Field, composed on the verses of his father Skender Kulenović and dedicated to the slaughter of Serbian people during the fascist invasion of the mountain Kozara in World War II, and the cantata Hymnos, performed at the opening of the XIV Winter Olympic Games in 1984. Based on Vuk Kulenović's personal and professional biography, one would expect that his works written on relevant Yugoslav topics – such as the people's suffering during World War II, or the sense of national pride that Yugoslavia was entrusted with organising the Olympic Games – should contain a poster display of Yugoslavia achieved e.g. through the use of quotations of folk songs and dances (related to Kozara,
...
or to Sarajevo, or to the wider Yugoslav space), or mass songs from the National Liberation War, etc. However, Vuk Kulenović's musical "Yugoslavism" was primarily mediated by the lyrics he used and / or the context in which a particular work was commissioned, performed and / or published – while the musical language of his cantatas was identical to the one used in the works which were not related to the Yugoslav theme. Apart from the composer's name and reputation, practically the only thing that ensured the implicit "Yugoslavism" of the cantata Hymnos was the very context of the performance at the opening of the XIV Olympic Games, the first and only Olympics held in Yugoslavia. Furthermore, Kulenović's musical image of the Kozara massacre was achieved largely by abstract-cosmopolitan musical means, in keeping with what was close to his generation, educated on the achievements of the European postwar avant-garde. Vuk Kulenović's musical language is abstract and programmatic, applicable to a variety of contexts; thus his "Yugoslavism" is never explicit, but merely implied.
Keywords:
Вук Куленовић / Скендер Куленовић / СФР Југославија / кантата / Стојанка мајка Кнежопољка / Hymnos
Source:
Југословенска идеја у/о музици. Зборник радова са научног скупа одржаног 25-26.маја 2019. године, 2020, 141-153
Publisher:
Београд : Музиколошко друштво Србије
Нови Сад : Матица српска
Funding / projects: