Proces jugoslovenske integracije u muzici u Kraljevini SHS/Jugoslaviji (1918-1940)
The Process of Yugoslav Integration in the Field of Music of the Kingdom of SCS/Yugoslavia (1918-1940)
Authors
Vesić, Ivana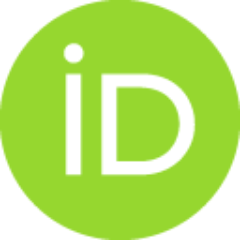 Contributors
Веселиновић-Хофман, Мирјана
Атанасовски, Срђан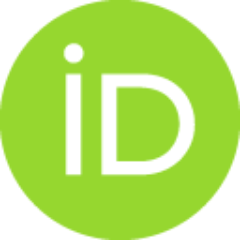 Совтић, Немања
Book part (Published version)

Abstract
Pristup uspostavlјanju političkog i kulturnog jedinstva među elitama jugoslovenskih naroda drastično je varirao nakon konstituisanja njihove prve države, Kralјevine Srba, Hrvata i Slovenaca, što je opstalo do izbijanja Drugog svetskog rata. Razlike su dolazile do izražaja ne samo između vodećih političkih i intelektualnih grupa različitih nacionalnosti već i između grupa iste nacionalnosti. Pluralne interpretacije jugoslovenstva bile su uočlјive u brojnim društvenim oblastima i manifestovale su se u spektru društvenih aktivnosti. Jedna od verzija "realnog jugoslovenstva" oblikovana je i među međuratnim jugoslovenskim muzičarima. Ona je prolazila kroz različite faze i aktuelizovala se u nizu njihovih poduhvata, uklјučujući rad na unapređenju muzičkog obrazovanja, organizovanje javnih koncerata i turneja amaterskih i profesionalnih ansambala, muzičko izdavaštvo, muzičku kritiku i novinarstvo, muzičku produkciju itd. Različite interpretacije "realnog jugoslovenstva" koje su se
...
nametnule u muzičkom životu Kralјevine SHS/Jugoslavije detalјno su razmatrane uzimajući u obzir aktivnosti muzičara iz različitih jugoslovenskih krajeva, osobito iz Beograda, Zagreba i Ljublјane. Analizirajući njihove inicijative u domenu koncertnog izvođenja, muzičkog izdavaštva, kritike, produkcije i formiranja profesionalnih udruženja, bilo je moguće ocrtati osnovne pretpostavke na kojima su se temelјili dominantni pogledi na jugoslovenstvo. Javne aktivnosti muzičara otkrile su i nedoslednosti u pristupu konceptu jugoslovenske integracije tokom međuratnog perioda, koje su bile rezultat specifičnih okolnosti u oblasti muzike u različitim jugoslovenskim regionima i preovlađujućih političkih i društvenih uslova. Način na koji su "unutrašnji" ili "spolјašnji" faktori doprineli tumačenju "realnog jugoslovenstva" pažlјivo je ispitan na osnovu podataka prikuplјenih tokom višegodišnjeg istraživanja od kojih je veći deo objavlјen. Za ovu priliku fokus će biti na primarnim izvorima, posebno na periodici, štampanim muzičkim programima, privatnim i javnim arhivskim zbirkama itd.
The approach to establishment of political and cultural unity among the elites of Yugoslav peoples varied drastically in the aftermath of the constitution of their first state, the Kingdom of Serbs, Croats and Slovenes, and continued until the outbreak of the Second World War. Differences were manifest not only between the leading political and intellectual groups of diverse nationalities, but also between the groups of the same nationality. Plural interpretations of Yugoslavism were noticeable in numerous social spheres and were reflected in the range of specific social activities. One of the versions of "realistic Yugoslavism" was elaborated among the interwar Yugoslav musicians. It went through different stages and was displayed in number of their undertakings including public concerts and tours of amateur and professional ensembles, music publishing, music criticism and journalism, music production etc. The distinctive interpretations of "realistic Yugoslavism" that were
...
popularized in the musical life of the Kingdom of SCS/Yugoslavia were discussed in detail taking into consideration activities of musicians from different Yugoslav regions, particularly from Belgrade, Zagreb and Ljubljana. Analyzing their public initiatives of different kind in the domain of concert performing, music publishing, criticism, production, and the creation of professional associations it was possible to outline the basic premises on which the dominant views on Yugoslavism were rooted. Various activities of musicians also revealed the inconsistencies in the approach to concept of Yugoslav integration throughout the interwar period that were both the result of specific circumstances in the spheres of music in different Yugoslav regions and the dominant political and social conditions. The manner in which "internal" or "external" factors contributed to the interpretation of "realistic Yugoslavism" was carefully examined.
Keywords:
ideja jugoslovenstva / muzičari / međuratni period / javno polje / Kraljevina SHS/Jugoslavija
Source:
Југословенска идеја у/о музици. Зборник радова са научног скупа одржаног 25-26. маја 2019. године, 2020, 93-109
Publisher:
Београд : Музиколошко друштво Србије
Нови Сад : Матица српска
Funding / projects: