Umetnička preplitanja u srpskoslovenačkom kulturnom prostoru
Artistic Crossovers in the Serbo-Slovenian Cultural Space
Authors
Stevanović, Lada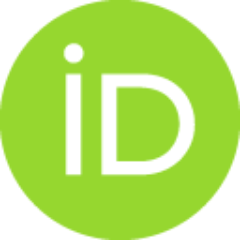 Article (Published version)

Abstract
Četvrti broj časopisa Slovenika je u tematskom delu posvećen umetnosti i putanjama pojedinih umetnica i umetnika čije je stvaralaštvo na različite načine povezivalo Sloveniju i Srbiju, nepovratno i gusto preplićući ne samo individualne sudbine, već i oblikujući umetničke i kulturne fizionomije sredina u kojima su se ovi procesi odvijali. Ono što je svakako specifično kada govorimo o migracijama ideja, umetničkih praksi i angažovanja je to da su oni obeleženi ne samo spoljnim, društveno-političkim prilikama i okolnostima, već i individualnim angažmanom, te ličnim i umetničkim pečatom.
The thematic section of the volume four of Slovenika is dedicated to art and the paths of individual artists whose creative work connected Slovenia and Serbia in different ways, interweaving, irreversibly and densely, individual destinies and shaping the artistic and cultural countenance of places where these processes unfolded. The distinct feature of the migration of ideas, art practices and engagement is that they are not only marked by the external, socio-political contexts and circumstances but that they also bear an individual and artistic imprint.
Četrta številka časopisa Slovenika je tematsko posvečena umetnosti in potem posameznih umetnic in umetnikov, ki so s svojim ustvarjanjem na različne načine povezovali Slovenijo in Srbijo ter tako ne le nepovratno in gosto prepletali individualne usode, pač pa tudi oblikovali umetniško in kulturno fiziognomijo okolij, v katerih so se ti procesi odvijali. Ko govorimo o migracijah idej, umetniških praks in angažmaja, je vsekakor specifično, da so te zaznamovane ne le z zunanjimi, družbeno-političnimi priložnostmi in okoliščinami, pač pa tudi z individualno angažiranostjo ter osebnim in umetniškim pečatom.
Keywords:
Srbi / Slovenci / umetnost / Anita Mezetova / Vida Matjan / Lidija Srebotnjak Prišić / Jože Plečnik / filmsko stvaralaštvo / Serbs / Slovenians / art / film
Source:
Slovenika : časopis za kulturu, nauku i obrazovanje / Slovenika : časopis za kulturo, znanost in izobraževanje, 2018, 4, 7-18
Publisher:
Beograd : Univerzitet u Beogradu, Filološki fakultet / Univerza v Beogradu, Filološka fakulteta
Beograd : Nacionalni savet slovenačke nacionalne manjine u Srbiji / Nacionalni svet slovenske narodne manjšine v Srbiji
Note:
Tema broja: Umetnička preplitanja u srpsko-slovenačkom kulturnom prostoru (urednica broja Lada Stevanović / Tema številke: Umetniška prepletanja na srbsko-slovenskem kulturnem področju (urednica številke LadaStevanović).