Прилог проучавању универзалних образаца у културним феноменима на примеру српске грађе
Universal Patterns in Cultural Phenomena : an Account from Serbian Sources
Authors
Тодоровић, Ивица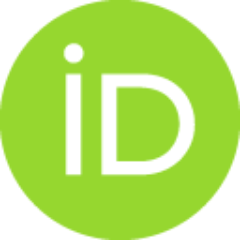 Article (Published version)

,
Етнографски институт САНУ
Abstract
Истраживање истоветних/хомологних структурних образаца у културним феноменима свакако представља легитимну и изузетно значајну, али још увек недовољно експонирану и фокусирану област етнолошко-антрополошке науке. Овом приликом непосредно указујемо на проблем реалне егзистенције универзално распрострањених структурних образаца, који се јављају у различитим културним (али и природним) феноменима. У том смислу, користимо примере из српске грађе, односно примере из домена митско-бајковног и обредног контекста.
This paper presents various perspectives in studying cultural universal patterns. The focus is placed on the examples drawn from Serbian sources/culture, accentuating myth and tale texts, contrasting and comparing them with Serbian rituals and other cultural phenomena. In this sense, I have chosen to analyze one of the most famous and most complex Serbian tales known as 'Bas Celik', which illustrates formations of the specific structural patterns on a synchronic level. This research also allows studying communication possibilities, that is, transmission and creation of identical contents/information. My previous research on the subject, as well as this one, has allowed a hypothesis based on the presence of identical or similar contents and structures within dreams and tales, as well in folk beliefs. It has become clear that these motives do not represent a direct borrowing but were created independently regardless of the actual contents of particular dreams and tales. This could also b
...
e applied to the presence of specific symmetrical and harmoniously organized structural models in myths and rituals. A good example is an appearance of 19 structural patterns which characterize universal frame, i.e., as features of different cultural and natural phenomena. Taking all said into account, it could be argued that the understanding of this particular phenomenon requires an idea of connection of the mind and substance within a unique field that does not recognize spatial and timely limitations, corresponding thus to Levi-Strauss and Jungian models of understandings, in analyzing cultural phenomena and reality.
Keywords:
Истоветни/хомологни структурни обрасци / универзалне форме / свеприсутност / српска грађа / бајка/мит / обред / identical/homologous structural patterns / universal forms / omnipresence / Serbian sources / fairy tale/myth / ritual
Source:
Гласник Етнографског института САНУ / Bulletin of the Institute of Ethnography SASA, 2009, 57, 1, 147-174
Publisher:
Београд : Етнографски институт САНУ / Belgrade : Institute of Ethnography SASA
Funding / projects: