Књижевно дело Боре Станковића и Врање : идентитетске стратегије, дискурси и праксе
Literary Work of Bora Stankovic and Vranje : Identity Strategies, Discourse and Practices
Authors
Златановић, Сања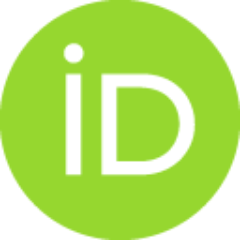 Article (Published version)

,
Етнографски институт САНУ
Abstract
Врање је град који има богате слојеве стварности, али се слика о њему изнутра, а добрим делом и споља, везује само за један део његове прошлости и само за оријенталистички осенчене симболе и мотиве који су изведени из књижевности Боре Станковића, чија се значења даље умножавају. У раду се разматрају процеси интеракције унутрашњих и спољашњих одређења идентитета Врања, као и оријенталистички дискурс који их карактерише.
Vranje is a town located in the southern Serbia. Until 1878 the town was ruled by the Ottoman Turks. The period after 1878, at the crossroad of the centuries, was described in the works of a literary writer, Bora Stankovic (1876, Vranje- 1927, Belgrade). His opus describes many old forms of the town life that were replaced with the new forms; in effect, as a writer, Stankovic provided an artistic transposition of reality and not the facts. Vranje is a town with rich layers of reality, but the image of the town, both from the insiders but also the outsiders perspectives, is constantly being associated with only one period of the town's past- the one marked by Orientalism, its symbols and motives originated in the works of Strankovic, and whose meanings continue to be replicated even today. This paper discusses various processes of interaction of inter- and intra- self-determination of the Vranje's identity, as well ad the Orientalistic discourse which characterize the whole process. Vra
...
nje's identity construction is made of contradictory elements (both on the inner and outer levels), mutually connected and determined.
Keywords:
Идентификација / самоидентификација / категоризација / конструисање идентитета / оријентализам / дискурс / бренд / Bora Stankovic / Vranje / identification / selfidentification / categorization / identity construction / Orientalism / discourse / brand
Source:
Гласник Етнографског института САНУ / Bulletin of the Institute of Ethnography SASA, 2009, 57, 1, 51-69
Publisher:
Београд : Етнографски институт САНУ / Belgrade : Institute of Ethnography SASA
Funding / projects: