Занимања становништва рисанског краја на основу Катастра из 1704. године
Professions of Risan Population according to 1704 Land-Registry
Authors
Радојичић, Драгана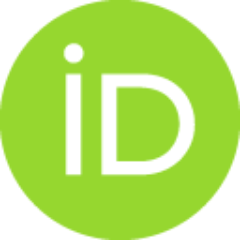 Article (Published version)

,
Етнографски институт САНУ
Abstract
На основу Kатастра из 1704. године, за Рисан и рисански крај могуће је реконструисати пољопривреду, сточарство, маслинарство и воћарство овога дела бококоторског залива. Венеција је заузела Рисан и околину 1684. године, после двовековне владавине Турака. У раду је дат преглед власника и бивших власника, структура, тј. квалитет земљишта и засади који су се гајили. Обухваћена су следећа насеља: Рисан, Ораховац, Леденице, Кривошије, Убли, Костањица, Морињ и Буновићи.
This paper is based on the registrar data on Risan and the surrounding settlements, created in 1704 by the Venetians. The Venetians took over the area in 1684, after the two century rule by the Turks. The registrar contains data on agriculture, fruit and olive growing and milling industry. The registrar includes these settlements: Risan, Orahovac, Krivoshije Gornje and Donje Ledenice, Kostanjice (Risan's and Perast's), Gornje and Donje Uble, Gornji and Donji Morinj and Bunovichi. This registrar provided many more data than what is usual for this type of document. Besides the names of real estate owner, the registrar provides names of the previous owners, the Turks or local (domicile) population, who sold the land or whose land was given away to the incomers. Many parcels bear the note as an old ownership. In addition to the land size, there are data on the quality and usage: plough land, uncultivated, untilled, stony, pasture. There are data on planted soil too: wine-grows, figs, olive
...
s, chestnuts. Gardens were described separately. In addition to the population basic demography, the registrar provides data on cattle, horses owned by individual families, and whose number is described in this paper. In addition to descriptive data on houses and accompanying buildings, the registrar also describes mills and their state, whether they are damaged or in function as well as threshing-floors. At the end of the registrar, there is a list of owners by places, size and type of cultivated land, wine-growing land and required taxes by individual and settlements.
Keywords:
Рисан и околна насеља / катастар / земљишне парцеле / врста земљишта и засади / смокве / винова лоза / маслине / кестенови / Risan and the surrounding settlements / registrar / land parcels / types of land / figs / olives / wine-grapes
Source:
Гласник Етнографског института САНУ / Bulletin of the Institute of Ethnography SASA, 2008, 56, 1, 211-225
Publisher:
Београд : Етнографски институт САНУ / Belgrade : Institute of Ethnography SASA
Funding / projects: