Места ходочашћа : српска војничка гробља у Грчкој
Places of Pilgrimage : Serbian Soldiers' Cemeteries in Greece
Authors
Благојевић, Гордана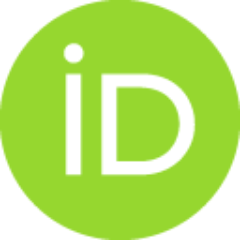 Book part (Published version)

,
Етнографски институт САНУ
Abstract
Током Првог светског рата српска војска је на територији Грчке оформила многа војничка гробља. Најпознатија су Зејтинлик (Солун) и Костурница на острву Виду, тј. Плава гробница у водама Јонског мора. То су историјски споменици које сваке године посети више хиљада Срба. Осим неоспорне уметничке, ови маузолеји за своје посетиоце имају и друге вредности. У овом раду разматраjу се функције и значај које та гробља имају у животу савремених Срба на колективном и индивидуалном нивоу.
During WW I many Serbian soldiers' cemeteries were made in Greece. The well known are Zeytinlik (Thessaloniki) and Kosturnica on the island of Vido, that is, Blue cemetery in the water on Ionic Sea. These are historic monuments, visited by many thousands of Serbs each year. Except for their artistic values, these places are held to have other values for the visitors. This paper discusses functions and meanings these cemeteries have in everyday life of the contemporary Serbs on collective and individual plans.
Keywords:
Српска војничка гробља / Грчка / ходочашће / етнички идентитет / Serbian soldiers' cemeteries / Greece / pilgrimage / ethnic identity
Source:
Спомен места - историја - сећања / Commemorative Places – History – Remembrances, 2009, 185-189
Publisher:
Београд : Етнографски институт САНУ / Belgrade : Institute of Ethnography SASA
Projects:
Note:
Зборник радова Етнографског института САНУ 26 / Collection of Papers of the Institute of Ethnography SASA 26