Магија без магичног: нови приступ
Authors
Čvorović, Jelena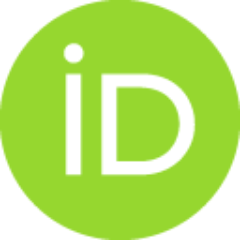 Article (Published version)

,
Етнографски институт САНУ
Abstract
Еволуциона психологија је успела да објасни различите облике људског понашања али се суочава са методолошким проблемом укључивања традиционалних/културних понашања магије у оквире еволуционе парадигме. На примеру традиционалне магијске праксе, овај рад сугерише начине да се приступи овом проблему. Прва сугестија се односи на ограничавање хипотеза само на варијабле које могу да се одреде и идентификују. Тако се у овом приступу избегава пракса не-еволуционих приступа осталих друштвених наука да се објашњења базирају на могућим "веровањима" или мемима (у еволуционом жаргону) који се можда налазе у људском мозгу. Као илустрација овог аргумента, користе се поређење и контраст популарне хипотезе да су магијске праксе резултат веровања (или мема) која служе да се умањи или ублажи анксиозност, и предложене хипотезе да магија у ствари представља облик комуникације која подстиче сарадњу и кооперацију, и тако служи да се каналише или потпуно редукује анти-социјално понашање.
This paper uses the example of traditional practices of magic to suggest ways to incorporate cultural behaviors within the evolutionary paradigm. The first suggestion is to restrict hypotheses to only identifiable variables. This means avoiding the temptation of following the nonevolutionary social sciences in the practice of basing explanations on unverifiable guesses about what beliefs (or memes in evolutionary jargon) may or may not inhabit people's brains. In contrast with previous explanations that magical practices result from beliefs and memes whose primarily purpose is to reduce anxiety, we propose that magic is a form of communication that promotes cooperation and often avoids anti-social behavior. This effect of increased cooperation could explain why traditional forms of magic have probably existed and had significant positive consequences for the participants. To be effective as a means of communication, magical rituals must specify both the content of the message and the r
...
eceiver of the message. Although the content of the communicative message differs with different types of magic, all magical acts serve a purpose to influence the behavior of the party involved and that is the most significant identifiable effect of such behavior. An advantage of this approach over many previous explanations of magic is that because it focuses on identifiable phenomena, the definitions and explanations used in this approach can be falsified.
Keywords:
Магија / комуникација / еволуциони приступ / magic / communication / cooperation
Source:
Гласник Етнографског института САНУ / Bulletin of the Institute of Ethnography SASA, 2006, 54, 173-187
Publisher:
Београд : Етнографски институт САНУ / Belgrade : Institute of Ethnography SASA
Projects: