Oдевање и мода
Authors
Ивановић-Баришић, Милина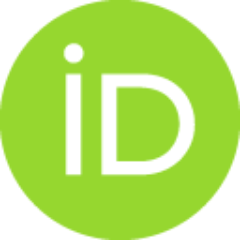 Article (Published version)

,
Етнографски институт САНУ
Abstract
Двадесети век су обележиле мода и модна индустрија. Мода је један од савремених феномена чији је утицај у савременим друштвима све већи. Модни трендови све више освајају различите области људског стварања. У раду се говори о односу одевања и моде у нашим условима. Мода је из основа изменила начин одевања. Велику улогу у овом процесу одиграла је модна индустрија, која је омогућила раскид са прошлошћу и преобразила традиционално одевање у релативно кратком временском периоду.
Fashion is a contemporary phenomenon, with an increasing role in shaping behavior in contemporary societies. Fashion influences many areas of human creativity, especially mode of dressing. Dressing usually assumes traditional costume, which somewhat stayed static during history. Starting with Renaissance period, Europe experienced frequent changes in fashion styles (all changes came later to Serbia). In its beginnings, fashion was accepted mostly by wealthier classes, but in time, it gradually became available to general population, becoming so a part of the "consumers mentality". This availability of the fashion industry facilitates to many a brief, sharp cut with past in a short period of time. And while costume was characterized by certain stability of forms and materials, fashion represents a completely different phenomenon. That is, fashion is characterized by instability of forms and constant changes, and by relatively short periods of duration of styles and contemporary dressing
...
.
Keywords:
Одевање / мода / индустријско друштво / модна индустрија / масовна потрошња / dress / fashion / industrial society / fashion industry / mass consumption
Source:
Гласник Етнографског института САНУ / Bulletin of the Institute of Ethnography SASA, 2006, 54, 245-257
Publisher:
Београд : Етнографски институт САНУ / Belgrade : Institute of Ethnography SASA
Funding / projects: