Употреба традицијских мотива у домаћој научно-фантастичној књижевности
Use of Traditional Motives in Serbian Science-Fiction Literature
Authors
Ђорђевић, Иван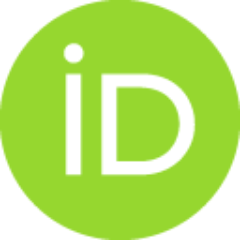 Article (Published version)

,
Етнографски институт САНУ
Abstract
Циљ овога рада јесте сагледавање употребе традицијских мотива у домаћој научно-фантастичној књижевности, у односу на социокултурни миље у Србији с краја осамдесетих година па до данас. Аутор настоји да укаже на начине употребе и конструисања одређених традицијских и митолошких образаца у појединим делима. Разматрајући овај вид књижевне продукције као феномен популарне културе, настоји се утврдити начин на који се одвија комуникација између текста и публике.
Subject of this paper is consideration of use of traditional motives in Serbian science-fiction literature in relation with socio-cultural milieu of Serbia from late 80s until now. The author tries to point out ways of usage and construction of some traditional and mythological patterns in certain literature works. This genre of literary production is perceived as a popular culture phenomenon – with this premise, the paper intents to analyze communication process between text and audiences.
Keywords:
научно-фантастична књижевност / популарна култура / ретрадиционализација / национални идентитет / science fiction / popular culture / retraditionalization / national identity
Source:
Гласник Етнографског института САНУ / Bulletin of the Institute of Ethnography SASA, 2006, 54, 101-111
Publisher:
Београд : Етнографски институт САНУ / Belgrade : Institute of Ethnography SASA
Projects: