Колонија Срба у Солуну : лична имена и етничко обележје према матичним књигама (1896-1945)
Serbian Colony in Thessalonica : Personal Names and Ethnic Markers in Registers (1896-1945)
Authors
Благојевић, Гордана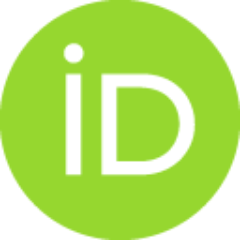 Article (Published version)

,
Етнографски институт САНУ
Abstract
Црква Светог Саве на хиландарском метоху служила је од 1896. године као парохијска црква српској колонији у Солуну. У раду се разматра испољавање етничке свести Срба у Солуну, у првој половини 20. века, путем личних имена која су давана деци на крштењу. Посматрају се промена и македонизација појединих имена и презимена, као и промена вере која није обавезно подразумевала промену имена.
The church of Saint Sava is located at center of Thessalonica; from 1896, the church served as a parish church for Serbian population. The church Register from 1896-1945 is used in this paper. The Serbs from Thessalonica were mostly craftsmen, bankers and traders. All engaged in business that required the knowledge of Greek language, but still had a need for Serbian parish and church services in Serbian language. And although Serbian, the parish was also open to other ethnic groups. For example, Russians used its services for baptism, and there are data indicating that a certain proportion of Jews, Muslims, Protestant and Catholics got con- verted in the church, confirming its missionary dimension. These individuals kept their first names even after the conversions. The Serbs named their children in Serbian fashion, not Greek. However, the Serbs from Thessalonica who came to ex-Yugoslav republic of Macedonia, after WW II, encountered a different situation. Macedonian influence
...
is evident in their first and last names. For instance, name Andjelija becomes Anga, and last name Filipovic becomes Filipovski. The respected parents were Serbs. There is only one case where an adopted Greek, raised by Serbs in Thessalonica, had changed his first and last name in Macedonian fashion. The phenomenon assumes preservation of Serbian names in ethnically totally different environment, such as Greece, and the absence of the same in ethnically similar environment such as Macedonia.
Keywords:
Срби у Солуну / крштење / име и презиме / промена вере / македонизација / Serbs in Thessalonica / baptism / name and family name / religious conversion / Macedonian influence
Source:
Гласник Етнографског института САНУ / Bulletin of the Institute of Ethnography SASA, 2006, 54, 39-45
Publisher:
Београд : Етнографски институт САНУ / Belgrade : Institute of Ethnography SASA
Funding / projects: