Формирање социјалних типова у теорији Орина Клапа
Formation of Social Types in the Theory of Orin Klap
Authors
Трифуновић, Весна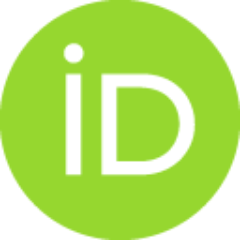 Article (Published version)

,
Етнографски институт САНУ
Abstract
Овај рад представља приказ теорије америчког социолога Орина Клапа о социјалним типовима које налазимо у свакодневном говору и сленгу. Као такви, социјални типови су део неформалне друштвене структуре, па често нису препознати као битан предмет, пре свега, социолошких истраживања. Клап својим радом скреће пажњу на ове типове и њихову друштвену функцију, и идентификује их као веома значајне за упознавање друштва које их производи.
Theory of Orrin Klapp about social types draws attention to important functions that these types have within certain societies as well as that it is preferable to take them into consideration if our goal is more complete knowledge of that society. For Klapp, social types are important social symbols, which in an interesting way reflect society they are part of and for that reason this author dedicates his work to considering their meanings and social functions. He thinks that we can not understand a society without the knowledge about the types with which its members are identified and which serve them as models in their social activity. Hence, these types have cognitive value since, according to Klapp, they assist in perception and "contain the truth", and therefore the knowledge of them allows easier orientation within the social system. Social types also offer insight into the scheme of the social structure, which is otherwise invisible and hidden, but certainly deserves attention i
...
f we wish clearer picture about social relations within specific community. The aim of this work is to present this very interesting and inspirative theory of Orrin Klapp, pointing out its importance but also its weaknesses which should be kept in mind during its application in further research.
Keywords:
Социјални тип / типизација / сленг / свакодневни говор / неформална друштвена структура / social type / typization / slang / everyday speech / informal social structure
Source:
Гласник Етнографског института САНУ / Bulletin of the Institute of Ethnography SASA, 2007, 55, 1, 125-139
Publisher:
Београд : Етнографски институт САНУ / Belgrade : Institute of Ethnography SASA
Funding / projects: