Друштвена политика према породици – подруштвљавање или крај једне историјске форме?
Social Policy Towards the Family : Socialization or The End of a Historic Form?
Authors
Павићевић, Александра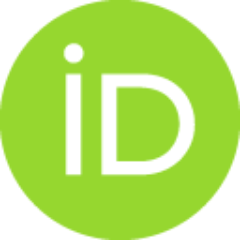 Article (Published version)

,
Етнографски институт САНУ
Abstract
Социјалистичка политика према породици почивала је умногоме на критици традиционалног друштвеног концепта. Због тога је трансформисање традиционалне породичне структуре, економије и моралних назора, на основу којих је породица функционисала, представљало примарне услове изградње новог друштва. Мере социјалне политике биле су, с једне стране, усмерене ка "ослобађању" чланова породице од различитих врста "принуда", док су, с друге стране, допринеле већој зависности породице од државе и функционисања институција друштвене заштите. У друштвеној теорији је чак било предвиђено нестајање ове историјске форме, али су догађаји с краја другог миленијума показали да се виталност и "употребљивост" породице не могу одређивати искључиво економским параметрима.
Intensive development of socialist society, which started immediately after Second World War, proceeded simultaneously on two mutually conditional tracks: on material and ideological. In certain way, both were based on the critique of traditional social concept: starting from its economic and all the way to value characteristics under all encompassing parole of "modernization". The policy of transformation was mostly based on certain number of dichotomies that expressed the difference between past and preferred social forms and contents. Past, which was defined as old, regressive, conservative, patriarchal, alienated should be replaced by preferred, that is, by new, progressive, modern, egalitarian, democratic, free... The mainstay of the past was village, agrarian family, while the mainstay of the preferred was, as it appeared later, urban type family. Modernization implied economic restructuring of the state through the process of intensive industrialization and consequently, urbaniz
...
ation while "non-material" discourse of changes was dominated by the idea of democratization of society, that is, a specific ideology of "freedom" that had to be won on all instances of social reality. In-alienation of society was proclaimed as the highest ideal of the new order, which should be achieved by the emancipation of its members from all types of coercion-from work, through moral and up to religious coercion. Even though there is a prevailing viewpoint in scientific literature about the conditionality of social transformations by economic and technological factors and "progress", I think that it can be rightly said that this process was primarily of "spiritual" nature, that is, that its main mover and trigger was the process of atheism of the society. Development of modern society (not only in Serbia) meant in fact its de-Christianization and secularization, where "freedom" from God and "coercions" contained in the religious view of the world became precondition for accepting all others.
Keywords:
Породица / породичне функције / подруштвљавање / социјализам / family / family functions / socialization / socialization
Source:
Гласник Етнографског института САНУ / Bulletin of the Institute of Ethnography SASA, 2007, 55, 1, 115-124
Publisher:
Београд : Етнографски институт САНУ / Belgrade : Institute of Ethnography SASA
Funding / projects: