Кречане/клачине – занат који је изумро
Lime-Kiln – a craft not used any more
Authors
Радојичић, Драгана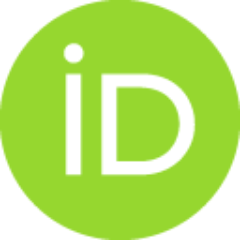 Article (Published version)

,
Етнографски институт САНУ
Abstract
У раду се, на основу расположивих архивских вести, говори о заборављеној производњи креча за потребе некадашњих грађевинара, чија су камена здања и данас у добром стању. Креча, који се производио у кречанама вековима познатом методом, данас готово да нема. Понеки остаци кречана које датирају из XVIII века и старе архивалије млетачких нотара, који су у судским књигама помно бележили све што се односило на поједине кречане, локалитете на којима су се налазиле, њихове власнике, набавке, као и на спорна питања у којима су потражња и наплата биле најзаступљеније, једино су сведочанство о овој делатности. Млетачка власт је строго водила рачуна о производњи креча, његовој испоруци, судским споровима који су се водили око креча и кречана, као и о исплаћивању новца за испоручени креч, а ми смо овим радом подсетили на делатност које више нема.
The mode of lime-stone production, used for centuries, almost disappeared today. The only data on lime-stone production from the Herceg Novi area are remains of lime-kiln dated to 18 th century, and old archives of Venetian notaries from the cities of Kotor and Herceg Novi. The notaries collected and noted down the data on lime-kilns in many details: on particular lime-kilns, their locations, owners, supplying, reimbursements etc, and these data represent the only testimony on this activity. In order to build a lime-kiln, it was first necessary to find a suitable place and dig a hole. Also, it was an imperative that the selected place is surrounded by trees and stone. Almost all lime-kilns were located near the main roads or shores, which made them accessible to boats. A preparatory work, usually about two weeks, consisted of gathering and collecting wood and stones; the next phase was building of a lime-kiln, followed by a heating/firing wood (heating a lime-stone), a period
...
of cooling off, and at the end, a transport of slacked lime. All these activities involved not only workers employed at the particular lime-kiln, but also their families, relatives and peasants. Based on the available documents, it was very difficult to obtain a good quality lime-stone, but it is said that the island of Lustica had provided the best quality. The lime-stone production employed peasants (one or more families, or friends joined together), which did not diminish the value and organizational aspect of this activity in the period of Venetian rule of the Boka Kotorska Bay. The government paid strict attention to the production, deliveries, judicial proceedings, and reimbursements. From the available data on the lime-kiln owners, it can be assumed that they did not own the land itself. Also, we can only imagine what kinds of troubles and difficulties the people involved in the lime-stone production had to face; this was a very difficult, hard work, and it was believed that the best lime-stone is the one from the surface, "baked" by the Sun.
Keywords:
кречана/клачина / креч / производња / продаја / наплата / lime-kiln / lime stone / production / trade / reimbursement
Source:
Гласник Етнографског института САНУ / Bulletin of the Institute of Ethnography SASA, 2005, 53, 233-240
Publisher:
Београд : Етнографски институт САНУ / Belgrade : Institute of Ethnography SASA
Funding / projects:
Савремена сеоска и градска култура – путеви и трансформација, бр. 1868 / Contemporary Rural and Urban Culture - Ways of Transformation, no. 1868