Свакодневица у енклави
Daily Life in the Enclave Vitina
Authors
Златановић, Сања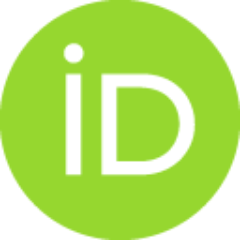 Article (Published version)

,
Етнографски институт САНУ
Abstract
Рад се заснива на теренском истраживању обављеном 2003. године у енклави Витина на Косову и има за циљ да начини етнографску скицу (после)ратне свакодневице.
The paper is based on a fieldwork performed in 2003 in the enclave Vitina, Kosovo. The aim of the paper is to provide an ethnographic brief account of the post-war daily life in the researched area. Since 1999 and the establishment of the international protectorate over the area, the enclave's daily life has changed profoundly. The people from Vitina are very much concerned about their daily troubles, especially the ones involving the relationship with the Albanian population. The daily life in Vitina is saturated with the war related traumas, existential insecurity and unpredictability, experiences of ghetto, paralyzed everyday life, and the time that appears to stand still. The Kosovo area is characterized by especially complex historical, political and cultural contexts. It is a borderline area, so identities seem to be undefined, varying, ambivalent and situational. In the last decades of the 20th century, the identities became homogenous, developing fixed boundaries. The ethnic id
...
entification thus becomes more relevant than any other membership or affiliation. A need to designate and preserve an ethnic identity in Kosovo has lead to a paroxysm. The dominant, Albanian population displays its ethnic symbols openly, while the Serbs demonstrate their symbols more alluringly but with the same amount of fervor. The ethnicity is being articulated in everyday life, in different answers to its requirements and challenges while a daily life is usually equalized with privacy and female sphere, therefore, the paper also discusses a relationship between the ethnic and gender identities.
Keywords:
свакодневица / енклава / етнички идентитет / родни идентитет / хомогенизација идентитета / традиционализам / Албанци / староседеоци / everyday life / enclave / ethnic identity / gender identity / identity homogenization / traditionalism / Kosovo / Vitina / Serbs / Albanians / indigenous people
Source:
Гласник Етнографског института САНУ / Bulletin of the Institute of Ethnography SASA, 2005, 53, 83-92
Publisher:
Београд : Етнографски институт САНУ / Belgrade : Institute of Ethnography SASA
Funding / projects:
Савремена сеоска и градска култура – путеви и трансформација, бр. 1868 / Contemporary Rural and Urban Culture - Ways of Transformation, no. 1868