Прилог проучавању вампира у Срба или лужничке приче о вампиру
A contribution to the vampire studies among Serbs or vampire stories from Luznica
Authors
Благојевић, Гордана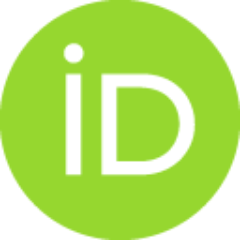 Article (Published version)

,
Етнографски институт САНУ
Abstract
У овом раду приказана су народна веровања у вампира у селу Стрелац, у лужничкој области на југоистоку Србије. Кроз приче казивача изложене су представе о активности вампира, као и мере заштите од њега - "уочавање", одвојење уз помоћ погаче и сл. У народној медицини Лужнице присутна је тзв. вампирова кост.
This paper is the result of original fieldwork performed in the village of Strelac, in southeast Serbia during August 2003. All Slavs believed in the existence of a vampire; still today, this belief is widespread among Serbs. According to the folk stories, a man can become a vampire during his life or after death. It is believed that certain persons have a predisposition to become vampires: informants argued that the condition could descend by inheritance, or if an animal steps over a deceased person. A man can also become a vampire during his lifetime if he suffers from certain illness, but does not take medications, or if, when ill, he is left alone or abandoned by his family. In most cases a vampire hunts his relatives or neighbors, or disturbs their cattle. A vampire makes noise, troubles its relatives, jumps on their back, and sometimes sucks their blood. There are two ways of protection against a vampire: to scold and push a vampire away, and to face the creature in order to "spe
...
ak out". The "speak-out" method means that a vampire needs to be told about everything it did as a vampire. If a vampire is a vampire-deceased, it is possible to "lure" it with round bread, and banish it from the village. The villagers here use "vampire's bone" for this purpose. These beliefs encourage people to take care of their sick - the ones who do not do so get frequent visits from a vampire.
Keywords:
Веровање / вампир / суботник / "уочити" / вампирова кост / belief / vampire / Strelac / speaking-out / vampire's bone
Source:
Гласник Етнографског института САНУ / Bulletin of the Institute of Ethnography SASA, 2004, 52, 235-242
Publisher:
Београд : Етнографски институт САНУ / Belgrade : Institute of Ethnography SASA
Funding / projects:
Projekat 2157: Tradicionalna kultura Srba – sistemi predstava, obreda i socijalnih institucija, Ministarstvo za nauku, tehnologiju i razvoj Republike Srbije