Нeкa питања спољних миграција југословенског становништва током друге половине двадесетог вeкa : време за преиспитивање?
A few questions concerning exterior migrations of Yugoslav population during the second half of the 20th century: A time for reconsideration
Authors
Павићевић, Александра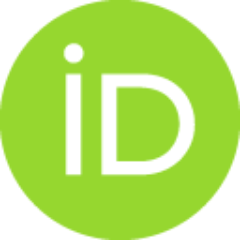 Article (Published version)

,
Етнографски институт САНУ
Abstract
У раду је дат аналитички преглед миграционих кретања из Југославије током друге половине двадесетог века. Акценат је стављен на његове последње деценије, као и најновији тип исељеништва који подразумева миграције високостручних кадрова. Специфичност нових миграција огледа се и у њиховој структури и у избору симбола етничког идентитета.
The territory of the former Yugoslavia (within all of its structures and forms during the second half of the 20Č century - from FPRY, SFRY, FRY, to Serbia and Montenegro) was the subject of more or less intensive external and internal migrations. The first larger wave of emigration occurred immediately after the end of World War II, mostly due to the political events in the country that concerned ideological orientation of national-liberation war winners. In most cases, the furthest destinations of these emigrants were overseas countries. The remoteness of the new "homelands", among other reasons, made these relocations permanent. In the beginning of 1960's a new wave of mass immigrations occurred due to the "liberation" of Yugoslavia's economy and politics, and the need of labor force in the countries of Western Europe. These were the economic, so-called labor-migrations that were supposed to have a temporary character. During the period of 1964-1973, Yugoslav citizens living in Weste
...
rn European countries numbered approximately one million and one hundred thousand, out of which two-fifths were Serbs. In the mid 1970's, a migration trend seemed to slightly decline, only to increase again in the 1980's, and especially during the 1990's, however with the new socio-economic-political background and different characteristics than the preceding ones. It could be argued though, that these new migrations of Yugoslav citizens sum up all the characteristics of the preceding ones, being, at the same time, very dramatic in nature considering that the migrations were most of the time the only available option for emigrants. In general, these migrations are characterized by relocation of whole families, absence of a long-term plan considering the future (duration of stay, return to the home country), money investment in the home country, and relatively high although diverse educational level. Actually, based on comparison between censuses in 1981 and 1991, it is evident that in 1991 more people with a high school diploma gymnasium, higher and academic education have left the country than in 1981. The available data from 2001 census consist only of a relative number of Yugoslav citizens living abroad, around 400,000, but this number does not include citizens from Kosovo and Metohija, or Montenegro. Only when the final census data come out, will it be possible to analyze and compare migrations from 1991 -2001, although considering census gathering and its limitations, it is clear that many trends will remain hidden.
Keywords:
транзиција / миграције / статистика / образовна структура / transition period / migrations / statistics / educational level
Source:
Гласник Етнографског института САНУ / Bulletin of the Institute of Ethnography SASA, 2004, 52, 129-137
Publisher:
Београд : Етнографски институт САНУ / Belgrade : Institute of Ethnography SASA
Funding / projects:
Projekat 2157: Tradicionalna kultura Srba – sistemi predstava, obreda i socijalnih institucija, Ministarstvo za nauku, tehnologiju i razvoj Republike Srbije