Улична прослава Нове године у Београду
Street celebration of New Year's Eve in Belgrade
Authors
Ђорђевић, Иван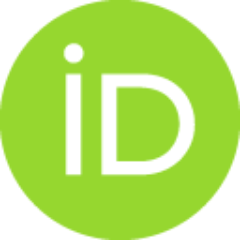 Article (Published version)

,
Етнографски институт САНУ
Abstract
Улична прослава Нове године представља вишеслојан феномен чија се социокултурна значења могу читати кроз различите контексте ‒ од политичког, преко економског, до аспекта ритуализације као матрице функционисања дoгaђaja. У раду је анализиран дочек 2004. године у Београду, који је организован у виду музичког спектакла на централним градским улицама. Аутор разматра превасходно политички аспект дoгaђaja, повезујући ову прославу са сличним скуповима политичког карактера ‒ одржаваним током деведесетих година прошлог века. Посебан нагласак стављен је на питање конструкције идентитета, односно начина на који учешће у прослави имплицира преузимање одређених идентитетских пракси.
The New Year's Eve celebration, held on the streets of Belgrade on the night of December 31st 2003 and January 1st 2004, represents a multilevel event. The celebration has a number of socio-cultural meanings readable through different frameworks: political, economic and ritual, the latter being may be the most expressive one. In fact, the celebration of New Year's Eve on the streets could be seen as reminiscent of gatherings of a similar type held against Milosević's government during his regime in the 1990's. The celebration of New Year, 2004, did not have such an explicit political character; nevertheless, it was suppose to establish certain social values once held and proclaimed by the organizers of the political rallies against Milosević. The social values and attitudes were embodied in street rallies including the New Year's Eve celebrations. This paper examines the political aspect of the New Year's Eve celebration, with the special emphasis on identity construction, that is, on
...
how and why the participation in the celebration implies certain identity pursuits.
Keywords:
Улични дочек Нове године / музички спектакл / политика / конструкција идентитета / ритуализација / политички идентитет / флуктуирајући насупрот фиксираном идентитету / New Year's Eve / street / reception / musical show / politics / identity construction / ritualism / political identity / fluctuating versus fixed identity
Source:
Гласник Етнографског института САНУ / Bulletin of the Institute of Ethnography SASA, 2004, 52, 81-90
Publisher:
Београд : Етнографски институт САНУ / Belgrade : Institute of Ethnography SASA