Свадба и конструисање идентитета
Wedding and Identity Construction
Authors
Златановић, Сања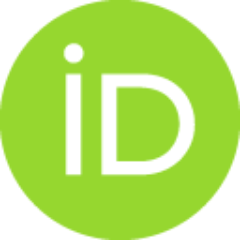 Book part (Published version)

,
Етнографски институт САНУ
Abstract
Циљ овог прилога је сумарни преглед досадашњих резултата рада на проблему конструисања идентитета у периоду ретрадиционализације друштва – деведесетих година двадесетог века, а на примеру врањске свадбе. Осим тога, он има за циљ и својеврстан postscriptum: допуну већ објављених резултата и осврт на идентитет изражен у симболичком језику свадбеног ритуала на почетку новог века.
This report aims to summarize results obtained so far in the research that dealt with the problem of an identity construction in the period of tradition revival in 1990's, on the example of wedding in the city of Vranje, in southern Serbia. In addition, the report will serve as postscriptum: an addendum to the already published results and a discussion on identity expressed in the symbolic language of the wedding ritual in the beginning of the new century. A wedding, so, appears to be the most important, the most elaborated and in contextual way, the richest ritual of a life cycle. It expresses social reality: economic, kinship and gender relations, religious beliefs, and could be designated as a paradigm event in the Serbian culture. Considering all these features and the importance of a wedding ritual, it was expected that all the changes at the global level of a given society (including the revival of the tradition and identity fluctuations) beginning in the 1980's, w
...
ill be reflected also at the ritual, which then, takes new shapes. The societal changes are clearly evident in the ritual, since it represents an instrument of a special sensitivity and expression. In the first part of the paper, I analyze the relationship between ethnic and other identities of a collective identity (religious, local, gender) on the example of Vranje's wedding ceremony in the last decade of the 20 th century. The second part of the paper contains an analysis of the same problem, but within the period from 1999, NATO bombing and introduction of international peace forces protectorate in Kosovo.
Keywords:
свадба / идентитет / етнички идентитет / локални идентитет / ретрадиционализација / глобализација / глокализација / wedding / identity / ethnic identity / local identity / tradition revival / globalization / Vranje
Source:
Култура у трансформацији / Culture in Transformation, 2007, 35-46
Publisher:
Београд : Етнографски институт САНУ / Belgrade : Institute of Ethnography SASA
Funding / projects:
Савремена сеоска и градска култура – путеви и трансформација, бр. 1868 / Contemporary Rural and Urban Culture - Ways of Transformation, no. 1868
Note:
Зборник радова Етнографског института САНУ 23 / Collection of Papers of the Institute of Ethnography SASA 23