Архивски извори у реконструкцији живота
Archives Sources: a Tool Meant for Time Reconstruction
Authors
Радојичић, Драгана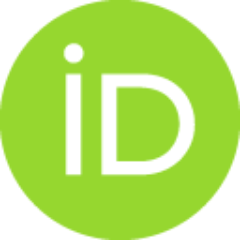 Book part (Published version)

,
Етнографски институт САНУ
Abstract
Предмет овог рада представљају значај и улога архивске грађе/архивских извора за етнолошка и антрополошка истраживања. Чињеница је да се писаним изворима ове врсте, нарочито оним из ранијих столећа, у поређењу са подацима који се прикупљају путем анкета или интервјуа, посвећује мање пажње од стране наших стручњака. Минуциозно, континуирано и стрпљиво праћење културних феномена у историјској ретроспективи, путем архивских вести, представља обогаћивање наших сазнања о нама самима, на чему етнолошка и антрополошка наука треба да инсистирају.
This paper argues that archives and archives files should play a significant role in anthropological/ethnological studies. Anthropology/ethnology, as a science, should insist on scrutinized and continuous methods of transcribing cultural phenomena filed in archive news and documents, in order to enlarge our understanding about humans. A variety of ethnological subjects, ranging from ethno-genesis to mental and character features, are kept in so-called littoral archives. A collection and research of archives files is not an attractive job: this kind of work has to be systematic while quantity and continuity are expected. In order to get results, a team of trained professionals is re- quired that will posses not only knowledge but also patience, to process all the information. The analysis of a specific cultural phenomenon from our past could provide us with valuable data, and also influence us to re-define certain created attitudes in anthropology/ethnology – therefore, it is i
...
mpossible to pass over archives records. Hence, in spite of the popular usage of media products and Internet in studies and research, an archivalia has a special and important position in anthropology/ethnology.
Keywords:
извори / sources / извори / архивска грађа / културни континуитет / значај архивалија / sources / archive / records / cultural continuity / significance of archivalia / archive / records / cultural continuity / significance of archivalia / архивска грађа / културни континуитет / значај архивалија
Source:
Етнологија и антропологија : стање и перспективе / Ethnology and Anthropology : Contemporary Standings and Perspectives, 2005, 115-121
Publisher:
Београд : Етнографски институт САНУ / Belgrade : Institute of Ethnography SASA
Funding / projects:
Савремена сеоска и градска култура – путеви и трансформација, бр. 1868 / Contemporary Rural and Urban Culture - Ways of Transformation, no. 1868
Note:
Зборник радова Етнографског института САНУ 21 / Collection of Papers of the Institute of Ethnography SASA 21