Примена еволуционе теорије у антропологији
Evolutionary Theory in Anthropology
Authors
Čvorović, Jelena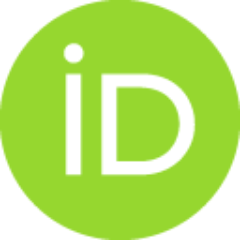 Book part (Published version)

,
Етнографски институт САНУ
Abstract
Још од времена када је Дарвин открио природну селекцију, научници – укључујући и самог Дарвина — питали су се и спекулисали о начину на који наша друштвена понашања (и осећања, ставови итд.) могу да буду под утицајем еволуције. Ако начин на који наша тела изгледају и функционишу као биолошки организми може боље да се разуме и протумачи применом еволуционе теорије, зашто исти принцип не би био применљив и на све оно што ми чинимо са нашим телима?
The new and emerging field of evolutionary psychology/anthropology, building on work from Charles Darwin's Descent of Man and The Expression of Emotion in Man and Animals, tells us that the answers to the age-old questions such as: are men and /or women really built for monogamy, what circumstances can make them more so or less so, what is the evolutionary logic behind office politics-or politics on general, or selfishness and selfsacrifice, guilt, or social status and social climbing-is hierarchy inherent in human society, etc., are in our evolutionary history and our genes. The fundamental theorem upon which evolutionary psychology is based is that behavior (just like anatomy and physiology) is in large part inherited and that every organism acts (consciously or not) to enhance its inclusive fitness – to increase the frequency and distribution of its selfish genes in future generations. And those genes exist not only in the individual but in his or her identical twin (100%
...
), siblings (on average, 50%), cousins (on average, 25%) and so on down the kinship line. Thus, aid to and feelings for relatives makes evolutionary sense. The revision and extension of Darwinian evolution, from "survival of the fittest" to inclusive fitness, was worked out primarily by George Williams (in the US) and by William Hamilton and John Maynard Smith (in the UK) in the 1960s, with some clever twists added by Robert Trivers (in the US) in the 1970s. Darwinian selection operates most effectively if the units on which it is working: 1. are more, rather than less, variable; 2. have shorter, rather than longer, lifetimes; 3. are more heritable, rather than environmental. Richard Alexander (1979) has argued convincingly that "genes are the most persistent of all living units, hence on all counts the most likely units of selection. One may say that genes evolved to survive by reproducing, and they have evolved to reproduce by creating and guiding the conduct and fate of all the units above them". What does evolutionary theory predict you should expect from your mates? The answer is even more disconcerting. A corollary to the fundamental theorem is that the differences between males and females in humans, just as in most mammalian species, are readily explainable in terms of differential parental investment. That is, the male contributions to the reproductive process – lots of sperm and a few minutes of light work – are plentiful and cheap, short and pleasurable; while the female contributions – eggs and months of pregnancy – are rare and expensive, long, dangerous, and often painful. Given that, the best way for a male to maximize his inclusive fitness is to diversify his genetic portfolio; while the best way for a female to insure the survival of the baby she has invested so much time and effort in is to try and get that guy to meet his monthly payments. In The Evolution of Human Sexuality (1979), anthropologist Donald Symons provides evolutionary psychology's point-by-point counter to the differences between men and women: 1. Intrasexual competition generally is much more intense among males than among females, and in preliterate societies competition over women probably is the single most important cause of violence. 2. Men incline to polygyny, whereas women are more malleable in this respect and, depending on the circumstances, may be equally satisfied in polygynous [one male – multiple females], monogamous, or polyandrous [one female – multiple males] marriages. 3. Almost universally, men experience sexual jealousy of their mates. Women are more malleable in this respect, but in certain circumstances, women's experience of sexual jealousy may be characteristically as intense as men's. 4. Men are much more likely to be sexually aroused by the sight of women and the female genitals than women are by the sight of men and the male genitals. Such arousal must be distinguished from arousal produced by the sight of, or the description of, an actual sexual encounter, since male-female differences in the latter may be minimal. 5. Physical characteristics, especially those that correlate with youth, are by far the most important determinants of women's sexual attractiveness. Physical characteristics are somewhat less important determinants of men's sexual attractiveness; political and economic prowess are more important; and youth is relatively unimportant. 6. Much more than women, men are predisposed to desire a variety of sex partners for the sake of variety. 7. Among all peoples, copulation is considered to be essentially a service or favor that women render to men, and not vice versa, regardless of which sex derives or is thought to derive greater pleasure from sexual intercourse. "The new synthesis" is carried in into the social sciences with the aim of overhauling them. Darwinian scholars have applied the new, improved Darwinian theory to the human species and then tested their applications with freshly gathered data. And along with their inevitable failures, they have had great success. In the words of Nobel Prize Winner and co-discoverer of DNA James Watson, "Charles Darwin will eventually be seen as a far more influential figure in the history of human thought than either Jesus Christ or Mohammed."
Keywords:
Дарвин / еволуција / природна селекција / антропологија / Darwin / evolution / selection / anthropology
Source:
Етнологија и антропологија : стање и перспективе / Ethnology and Anthropology : Contemporary Standings and Perspectives, 2005, 97-109
Publisher:
Београд : Етнографски институт САНУ / Belgrade : Institute of Ethnography SASA
Funding / projects:
Савремена сеоска и градска култура – путеви и трансформација, бр. 1868 / Contemporary Rural and Urban Culture - Ways of Transformation, no. 1868
Note:
Зборник радова Етнографског института САНУ 21 / Collection of Papers of the Institute of Ethnography SASA 21