О лаографији и антропологији у Грчкој
Laography and Anthropology in Greece
Authors
Благојевић, Гордана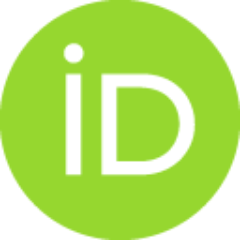 Book part (Published version)

,
Етнографски институт САНУ
Abstract
Тема овог рада су грчка лаографија и антропологија, њихов међусобни однос, као и проблеми са којима су ове науке суочене у Грчкој. Од свог оснивања у 19. веку, лаографија је имала претежно филолошки карактер. Током времена теоретска сазнања су продубљивана, али не и њихова примена у пракси.
Greek laography was founded at the end of the 19 th century. Certain historical circumstances created a need to support a theory on ancient continuity of Greeks, which would show that various recent customs have their origin in the Antique times. In the first fifty years (1890-1940), Greek laography had a philological character. Since the foundation of laography, a clear disharmony between theory and practice is present. While theoretical foundations are being developed and elaborated, their application is left in its initial phase. Until the end of the 1990's, many contemporary Greek anthropologists have finished undergraduate or graduate studies abroad. However, they did their fieldwork in Greece. It is in this sense that Greek anthropology remains retrograde. Endo-anthropology is being born, a phenomenon known as Anthropology at home.
Keywords:
лаографија / етимографија / етнографија / антропологија / ендоантропологија / социјална лаографија / антрополошка лаографија / laography / etymography / ethnography / anthropology / endo-anthropology / social laography / anthropological laography
Source:
Етнологија и антропологија : стање и перспективе / Ethnology and Anthropology : Contemporary Standings and Perspectives, 2005, 55-65
Publisher:
Београд : Етнографски институт САНУ / Belgrade : Institute of Ethnography SASA
Funding / projects:
Projekat 2157: Tradicionalna kultura Srba – sistemi predstava, obreda i socijalnih institucija, Ministarstvo za nauku, tehnologiju i razvoj Republike Srbije
Note:
Зборник радова Етнографског института САНУ 21 / Collection of Papers of the Institute of Ethnography SASA 21