Етнички идентитет : проблеми теоријског одређења
Ethnic identity : problems of theoretic determination
Authors
Прелић, Младена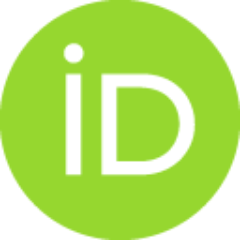 Book part (Published version)

,
Етнографски институт САНУ
Abstract
У овом раду ауторка најпре указије на неке дилеме у савременој расправи о појму етничког идентитета, а затим настоји да да одређење тог појма.
The notion of ethnic identity and the area of related problems have come into the focus of attention of cultural anthropology and of the other social sciences since the late 1960s. The paper proceeds from what is ussually referred to in science as the "Bart approach" to this problem. This term refers to a big change in the approach to ethnic phenomena which, during the 1970s, involved a shift of research focus from the static concept of ethnic group to a dynamic and historic concept of ethnic identity. The paper points to certain unresolved issues accompanying the theoretic determination of ethnic identity down to date not with standing the rapid ascent of this scientific notion and a multitude of empiric studies performed on the subject.
Keywords:
етнички идентитет / етничка група / ethnic identity / ethnic group
Source:
Традиционално и савремено у култури Срба / The Traditional and the Contemporary in the Culture of the Serbs, 2003, 275-285
Publisher:
Београд : Етнографски институт САНУ / Belgrade : Institute of Ethnography SASA
Funding / projects:
Projekat 2157: Tradicionalna kultura Srba – sistemi predstava, obreda i socijalnih institucija, Ministarstvo za nauku, tehnologiju i razvoj Republike Srbije
Note:
Посебна издања Етнографског института САНУ ; 49 / Special editions, Institute of Ethnography SASA ; 49.