(Не) разумети Дарвина: еволуција и конструкција границе између људи и животиња
(Mis)Understanding Darwin: Evolution and Cultural Conceptualization of the Human-Animal Boundary in Anthropological Perspective
Authors
Žakula, Sonja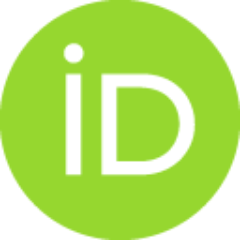 Book part (Published version)

,
Етнографски институт САНУ
Abstract
У раду ће бити речи о фолклорним интерпретацијама теорије еволуције путем природне селекције, коју је формулисао Чарлс Дарвин, o начинима на које те интерпретације рефлектују раније европске концепције света које су до 18. века садржане у тзв. scala naturae, и импликацијама које су такве интерпретације имале по концептуализацију разлика између људи и животиња и граница између њих.
The social sciences in general and anthropology in particular have a long and complicated relationship with Darwin's theory of evolution. The ways in which biological evolution came to be understood from the 19th century onward had direct implications on ways in which social scientists, for their part, understood and explained human cultures and societies. The topic of this presentation will be, firstly, parallels between folk interpretations of evolution and earlier notions about 'the order of things' which were based on Christian theology and existed in European society prior to the Enlightenment. I will argue that it is these very folk interpretations that, by becoming part of the discourse of social scientists created, on the one hand dangerous ideas like attempts at "scientific" legitimization of racism, and on the other a complete separation of natural and social sciences. The basis of the flawed logic that went first into understanding the process of biological ev
...
olution and then into applying Darwinism to human societies was that evolution (even since Darwin's time) tended to be understood in terms of chains and ladders, terms which implied value and moral judgment – in short – in terms usually reserved for origin myths. Evolution had put human beings squarely and undeniably in the realm of what was (up until then) "brute creation", and by doing so practically destroyed the ideological boundary between nature and culture. By doing so it endowed people with a 'brute' rather than a 'divine' nature, and hence it became important to construct a new kind of boundary between humans and animals. This confusion between moral and natural order, the implicit belief that nature is somehow endowed with intent and that evolution has a goal had serious consequences for the social sciences. It is in the place where the misunderstanding of biological evolution brought about the moral imperative to invent a way by which human kind could be "scientifically" distanced from the animal kingdom that the modern concept of culture was born. And what occurred then was a subtle switch: the uncomfortable idea about the brute nature of mankind was replaced by the story of the evolution of culture. The animals meanwhile became the passive objects of natural histories. To paraphrase Barbara Noske (1993), the social sciences became sciences of discontinuity between humans and animals. This discontinuity however isn't (nor was it ever) a static set of traits, and the more we learn about 'the animal kingdom', the more the boundaries grow fuzzy and unclear. If we were to factor in contemporary technological achievements – hybrids, animals grown with human genes and xenotransplantation (among other things), boundaries, not just conceptual but biological, visceral are challenged. These new situations and practices pose new questions to which social scientists should supply answers. However, in order for these questions to be recognized as valid in the first place, we must comprehend the ways in which and reasons why such boundaries were set up in the first place. For this I believe it is imperative for us to understand why we misunderstood Darwin.
Keywords:
фолклорна тумачења еволуције / друштвене науке / морални ред vs. природни ред / замишљање граница / карика која недостаје / folk interpretations of evolution / social sciences / moral order vs. natural order / imagining boundaries / the missing link
Source:
Културна прожимања: aнтрополошке перспективе / Cultural Permeations : Anthropological Perspectives, 2013, 31-50
Publisher:
Београд : Етнографски институт САНУ / Belgrade : Institute of Ethnography SASA
Funding / projects:
Note:
Зборник радова Етнографског института САНУ 28 / Collection of Papers of the Institute of Ethnography SASA 28