Етнички идентитет Срба у Будимпешти и околини: истраживања Етнографског института САНУ
Ethnic identity of Serbs in Budapest and its surrounding: research of the Institute of ethnography of the SASA
Authors
Prelić, Mladena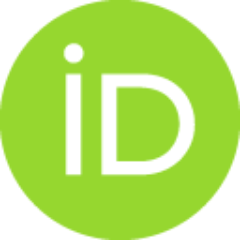 Book part (Published version)

Abstract
У раду се излажу концепција и резултати досадашњих истраживања Срба у Будимпешти и околини у оквиру пројеката Етнографског института САНУ (Београд). Биће речи пре свега о два истраживања етничког идентитета, која је сама ауторка обавила међу Србима у селу Ловри (1989–1992) и у Будимпешти и четири оближња насеља (1995–1998), односно о две монографије које представљају за сада најобухватније резултате ових истраживања: Срби у селу Ловри у Мађарској током XX века (1995) и (Н)и овде (н)и тамо: етнички идентитет Срба у Мађарској (2008). У раду се говори о њиховим циљевима и резултатима, као и о неким ограничењима, и о могућим правцима даљих истраживања.
The paper presents the concept and results of the research of Serbs in Budapest and its surrounding carried out so far within a project of the Institute of Ethnography SASA (Belgrade). Mainly, it is about two researches of ethnic identity which the author herself carried out among Serbs in the Lórév village (1989-1992) and in Budapest and four nearby places (1995-1998), i.e. about two monographs presenting the most comprehensive results of these researches for the time being: Srbi u selu Lovi u Mađarskoj tokom XX veka (1995) and (N)i ovde (n)i tamo: etnički identiteti Srba u Mađarskoj (2008). The paper speaks about their goals and results as well as about some limitations and possible directions of future research.
Bemutatásra kerül a Budapesten és környékén élő szerbek között végzett kutatások koncepciója és eredményei, melyekre a belgrádi SZTMA projektje keretében került sor. Mindenekelőtt két etnikai identitással kapcsolatos kutatásról lesz szó, amelyet a szerző Lóréven (1989–1992) és Budapest környéki településen a helyi szerbek körében végzett (1995–1998). Ezzel összefüggésben szó lesz két olyan monográfiáról is, amely jelenleg a legátfogóbb képet nyújtja e kutatások eredményeiről: Срби у селу Ловри у Мађарској током ХХ века (1995) [Szerbek a magyarországi Lóréven a XX. században] és a (Н)и овде, (н)и тамо: етнички идентитет Срба у Мађарској (2008) [Se itt, se ott – itt is, ott is: A magyarországi szerbek identitása]. A cikk kitér a két kutatás céljaira és eredményeire, rámutat néhány korlátozó tényezőre, valamint a további kutatások lehetséges irányai.
Keywords:
етнички идентитет / пројекти / Етнографски институт САНУ / село Ловра (Lórév) на Чепелу (Csepel) / Срби у Будимпешти и околини / ethnic identity / projects of the Institute of Ethnography SASA / Lórév (Lovra) village on Csepel (Čepel) / Serbs in Budapest and its surrounding / etnikai identitás / a SZTMA Néprajzi Intézetének projektjei / a Csepel-szigeten fekvő Lórév / a Budapesten és környékén élő szerbek
Source:
Етнологија Срба у Мађарској: стање и перспективе / Ethnology of Serbs in Hungary : Situation and Perspectives / Magyarországi szerbek etnológiája: helyzetkép és távlatok, 2013, 65-76
Publisher:
Будимпешта : Српски институт
Београд : Етнографски институт САНУ
Funding / projects:
Note:
Зборник радова Етнографског института САНУ 29 / Collection of Papers of the Institute of Ethnography SASA 29