Етнографски институт САНУ и сарадња са Српским институтом – Будимпешта
Institute of ethnography SASA and the cooperation with the Serbian institute – Budapest
Authors
Radojičić, Dragana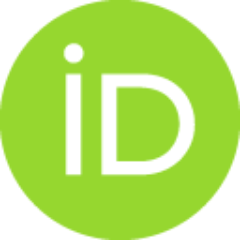 Book part (Published version)

Abstract
У раду је сумарно приказана делатност Етнографског института САНУ 1947–2010, с кратким освртом на текуће пројекте, издавачку делатност, међународну сарадњу и кадровску структуру. На основу тих капацитета и досадашњег рада, може се реално планирати наставак рада на етнолошком проучавању Срба у Мађарској, у сарадњи са представницима саме заједнице, пре свега са Српским институтом из Будимпеште, основаним 2009. године.
The paper summarizes the activity of the Institute of Ethnography SASA 1947-2010 with a brief overview of its current projects, publishing, international cooperation and human resources. These capacities and the work carried out so far enable a realistic planning of the continuance of the ethnological studying of Serbs in Hungary, in cooperation of the community itself and above else with the Serbian Institute from Budapest established in 2010.
A cikkben összefoglaló jelleggel kerül bemutatásra az Szerb Tudományos és Művészeti Akadémia (tovább: SZTMA) Néprajzi Intézete 1947–2010. közötti tevékenysége, röviden kitérve a folyamatban lévő projektekre, a kiadói tevékenységre, a nemzetközi együttműködésre és a szakemberállomány struktúrájára. A kapacitások és az eddigi eredmények alapján reálisan tervezhető a magyarországi szerbekre vonatkozó néprajzi-etnológiai kutatások folytatása a szerb közösség képviselőivel, mindenekelőtt a 2009-ben Budapesten megalapított Szerb Intézettel együttműködve.
Keywords:
Етнографски институт САНУ / научно-истраживачки рад / међународна научна сарадња / етнолошка проучавања Срба у Мађарској / Institute of Ethnography SASA / scientific research / international scientific cooperation / ethnological studying of Serbs in Hungary / Szerb Tudományos és Művészeti Akadémia Néprajzi Intézete / tudományos-kutatómunka / nemzetközi tudományos együttműködés / magyarországi szerbekre vonatkozó néprajzi-etnológiai kutatások
Source:
Етнологија Срба у Мађарској: стање и перспективе / Ethnology of Serbs in Hungary : Situation and Perspectives / Magyarországi szerbek etnológiája: helyzetkép és távlatok, 2013, 59-64
Publisher:
Будимпешта : Српски институт
Београд : Етнографски институт САНУ
Funding / projects:
Note:
Зборник радова Етнографског института САНУ 29 / Collection of Papers of the Institute of Ethnography SASA 29