᾽Εις ὄρος! Планина и менадизам у Еурипидовим Бакхама
᾽Εις ὄρος! Mountain and Maenadism in Euripides' Bacchae
Authors
Шијаковић, Ђурђина
Contributors
Павићевић, Александра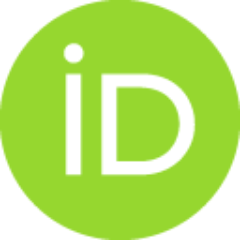 Book part (Published version)

,
Етнографски институт САНУ
Abstract
Овај рад нуди једно могуће читање трагедије: у фокусу овог читања је планина као (семантички) простор постављен насупрот граду и као простор менадских обреда. Ако митска Теба представља полис из времена класичне трагедије, Китерон је јукстапозиционирана зона у односу на полис, нарочито у вријеме менадског обредног похода у планину (όρειβασία).
This paper offers one possible reading of the tragedy: mountain is in the focus of this reading, as a (semantic) space opposed to the city, and as a space for maenadic rites. If mythical Thebes corresponds to polis contemporary to tragedy, Kithaeron is juxtaposed zone in regard to this polis, especially during maenadic ritual ascent of the mountain (ὀρειβασία). In this reading of Bacchae, mountain proves to be a zone of wilderness and violence, a zone ouside of and before social norms, a place for outsiders. At the end of the play, such a Kithaeron and Agave: polluted, exiled, transgressor and violator reflect in each other "eyes".
Keywords:
Еурипид (око 480 – 406 пр. Хр.) / Бакхе / планина: όρος / менадизам / όρειβασία / Euripides (cca 480 – 406 B.C.) / Bacchae / mountain: ὄρος / maenadism
Source:
Религија, религиозност и савремена култура : од мистичног до (и)рационалног и vice versa / Religion, Religiosity and Contemporary Culture : From Mystical to (I)rational and vice versa, 2014, 201-216
Publisher:
Београд : Етнографски институт САНУ / Belgrade : Institute of Ethnography SASA
Funding / projects:
Note:
Зборник радова Етнографског института САНУ 30 / Collection of Papers of Institute of Ethnography SASA 30