,,Слобода" од родитеља: живот савремене омладине у Србији у светлу процеса демократизације друштва
"Liberation" from Parents: the Contemporary Serbian Youths in Process of the Society Democratization
Authors
Pavićević, Aleksandra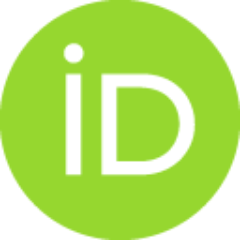 Contributors
Радојичић, Драгана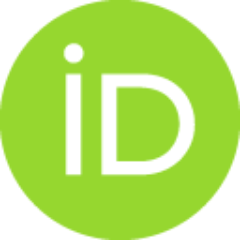 Дивац, Зорица
Book part (Published version)

,
Етнографски институт САНУ
Abstract
Традиционални концепт породичне и друштвене организа- ције подразумевао је стриктну полно-старосну стратификацију и раподелу права и обавеза који су из ње проистицали. Током друге половине двадесетог века долази до транформације и нестајања ових основа друштвене организације. Процес модернизације друштва, који се у овом периоду дешава, подразумева еманципацију свих њених чланова, а на првом месту - жена и деце. Еманципација се тицала економских, али и других темељних друштвених параметара, понајвише повезаних са "укидањем" неприкосновеног ауторитета оца. Свеобухватно основно образовање и промене у систему културних вредности доводе до промене положаја деце и у друштву и у породици. Закони који се доносе од осамдесетих година двадесетог века иду у правцу све веће либерализације права младих. У комбинацији са глобалним друштвеним струјањима, ово доводи до промена у њиховом понашању, при чему је посебно занимљив полни апспект тог понашања. У раду ће бити акцентовани и битни
...
преокрети у оквиру правне регулације дечјих права, чији се први импулси могу пронаћи већ у законицима 19. века.
The intensity of transformation of roles and status of children, legal norms concerning their rights towards their respective parents, family and society, corresponded closely to the similar processes of women emancipation. Many scientists even call the 20 th century "the century of childhood―. The problems of children status and rights had begun to be investigated in 19 th century regulations and studies. The process continued in the socialist period, as a consequence of changes in reproductive behaviors, concept of marriage, love and parenthood. Some authors cite as the characteristic feature of the change towards children a reduction of the number of children per family. Furthermore, the role of the children as well as their value has changed considerably within the micro-system. Namely, economic and working role of children, considered as primarily roles in traditional family according to socialist and post-socialist social theory, have disappeared, and a child, at l
...
east declaratively, becomes a source of pleasure and "object― of parental love and devotion. The main difference between traditional and contemporary social concepts is in the direction of legal, social and political measures toward children but not the family per se. The idea of emancipation, in this context, assumed the liberation of children from parental authority, and their consequent individualization. In effect, this assumed that "autocracy― of traditional family and subordination to father's authority are to be exchanged with a relationship of trust, friendship, agreement and play. The change of legal status of children subsequently followed; the fist regulations of this kind concerned limitation of parental rights in educational and raising methods. The Criminal Law regulation from 19 th century sanctioned physical punishment of children aged 12 and older. In socialist period, regulations have brought new methods in inheritance rights; the second half of 20 th century witnessed changes in regulations concerning reduction of legal age necessary to gain decision making, work capability, age at marriage, choice of occupation, and usage of family property, heterosexual and homosexual relations, the right to abortion and other medical interventions. The consequences of enhanced rights of children and youths, aided by general loss of values at all levels of the society, are visible in increased cases of risky behavior, leading to a new phenomena of "new youth morbidity".
Традиционната концепция за обществена и семейна организация е подразбирала стриктна полово-възрастова стратификация и произтичащите от нея права и задължения. През втората половина на ХХ век се стига до трансформация и разпад на тези основи на социалната организация. Протичащият през този период процес на модернизация на обществото включва еманципация на всичките му членове, на първо място на жените и децата. Тази еманципация засяга икономическите, но е свързана и с редица други основни социални параметри, най-вече отнасящи се до "закриване― на неприкосновения авторитет на бащата. Всеобхватното основно образование и промените в системата от културни ценности довежда до промяна в положението на децата и в семейството, и в обществото. Приетите през осемдесетте години на ХХ век закони са насочени към все по-голямото либерализиране на правата на младежите. В комбинация с глобалните обществени течения това довежда до промени в тяхното поведение, при което сексуалните (полови
...
те) аспекти на това поведение са особено интересни. В настоящата работа ще бъде акцентирано върху значимите обрати по отношение на рамката на правната регулация на правата на детето, както и върху резултатите от изследването, проведено сред представители на младежката популация в село Дубона, в Шумадия.
Keywords:
омладина / еманципација / правна регулација / ауторитет / морбидитет / youth / emancipation / regulations / authority / morbidity / младеж / еманципация / правна регулация / авторитет
Source:
Свакодневна култура у постсоцијалистичком периоду / Everyday Culture in Post-Socialist Period, 2006, 255-266
Publisher:
Београд : Етнографски институт САНУ / Belgrade : Institute of Ethnography SASA
Funding / projects:
Note:
Зборник радова Етнографског института САНУ 22 / Collection of Papers of the Institute of Ethnography SASA 22