Традиционална религиозност и ревитализација православља деведесетих година 20. века
Traditional Religious Practice in the Light of Revival of the Ortodoxy in 1990.
Authors
Ivanović-Barišić, Milina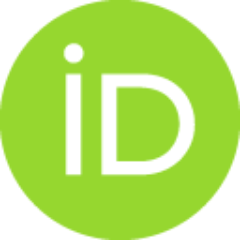 Contributors
Радојичић, Драгана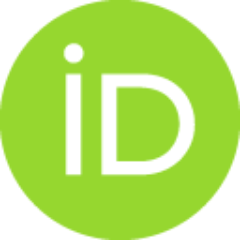 Дивац, Зорица
Book part (Published version)

,
Етнографски институт САНУ
Abstract
Aутор се у раду осврће на традиционалну религиозност, коју посматра у светлу ревитализације православља током последње деценије прошлог века. Религоизност уопште, традиционална верска пракса и традиционално верско учење јесу области које се користе да би се видело колико се уопште може говорити о религиозности српског народа.
Religiosity is always under the influence of social, economic, cultural and even political factors that dominate in a particular community. The manifestation of religiosity depends on a personal inclination of the believer but also on the cultural profile of an individual. The second half of the 20 th century witnessed a number of processes in our community that altered and impaired the religious understandings and behavior. These processes, in the first place industrialization, urbanization, technical developments and its rising usage in everyday life influenced partially the process of secularization. The term secularization signifies the separation of the believers from religious teachings, and it is considered to be one of the major determinants of contemporary social communities. The traditional religiosity is expressed in various ways- through patronage and sponsorship, traditional religious practice and traditional religious teaching. The traditional relationship
...
toward the official religion (Orthodoxy) was not so altered as was the case with the relationship toward religion in general and church as an institution. The traditional religiosity comprises everyday reverence of certain customs that are present for centuries, for example, celebration of a Saint Patron's Day, Christmas, Easter and other calendar holidays; all these holidays require certain characteristic rituals, which in time became indispensable for Orthodoxy. Furthermore, these include the rituals performed during baptize, church wedding and funeral rites. It could be argued that these rituals partially satisfy religious needs of the believers. During the 1990's, the propagation of religion has taken place, mostly through various popular texts in religious literature, texts in daily and periodical newspapers, as well as in special shows broadcasted on radio and television. The propaganda contained all elements that the Church held helpful in enhancing the religiosity of the people, and that would help to abandon atheistic ideals planted during the half century of the official atheism. The research conducted during the 1990's show that the religiosity is at a relatively low level, and that its enhanced form is in fact a reflection of the crisis in the last decade of the last century.
След Втората световна война новоустановената власт приема законови предписания, посредством които църквата се отделя от държавата. Тези решения са повлияли върху засилване на процеса на секуларизация както в градска, така и в селска среда. Това е и една от причините отделни фрагменти на традиционната обредна практика да започнат да се трансформират. Въпреки че селското население не се отделя радикално от църквата, все пак се стига до определени промени в религиозното му поведение. В настоящата работа чрез примера на отделни годишни обичаи и обреди от жизнения цикъл ще бъде разгледан процесът на промяна на отношението спрямо официалната религия, и по-конкретно – на ревитализация на определени религиозни ценности през деветдесетте години на миналия век.
Keywords:
ревитализација православља / религиозност / традиционална верска пракса / традиционално верско учење / revival of Orthodoxy / religiosity / traditional religious practice / traditional religious teachings / ревитализация / църква / традиционната обредна практика / годишни обичаи
Source:
Свакодневна култура у постсоцијалистичком периоду / Everyday Culture in Post-Socialist Period, 2006, 123-134
Publisher:
Београд : Етнографски институт САНУ / Belgrade : Institute of Ethnography SASA
Funding / projects:
Note:
Зборник радова Етнографског института САНУ 22 / Collection of Papers of the Institute of Ethnography SASA 22