Корак ближе Европи или корак даље од ње: Србија у потрази за европским идентитетом на почетку 21. века
A Step Forward or a Step Backward En Route for Europe: Serbia in Searching for the European Identity in the Beginning of 21st Century
Authors
Prelić, Mladena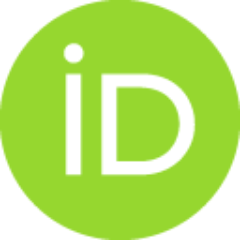 Contributors
Радојичић, Драгана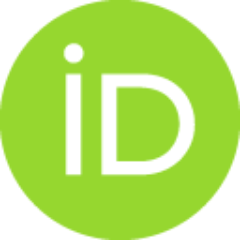 Дивац, Зорица
Book part (Published version)

,
Етнографски институт САНУ
Abstract
Овај рад се бави дилемом која прати српско друштво у већем делу његове модерне историје. То је дилема да ли Србија може и треба да буде европска земља, у смислу припадања развијеном демократском свету по западном моделу, или не може и не треба? Дилема је оживела са савременом кризом, која је отпочела падом комунизма и распадом претходне државе ("друге" Југославије,) осамде- сетих и деведесетих година прошлог века, што је, између осталог, у Србији отворило питања (ре)дефинисања националног идентитета и будућег правца развоја земље. Конкретно, ова дилема данас има облик питања: да ли, како и када Србија треба да постане део Европске Уније? Дилема о европском или неевропском (западњачком или незападњачком) карактеру српског друштва није нова. Зато се у раду најпре говори о томе од када она потиче, а затим о томе какве облике поприма у савременом српском друштву, какви се све одговори на ту дилему данас дају, као и да ли има назнака, и каквих, о њеном разрешењу.
A dilemma: can Serbia become or should it become one of the European states (developed democratic state based on Western model) has revived with the contemporary crisis, brought by the end of communism and the disintegration of the former Yugoslavia in the 1980's and 1990's. In Serbia, the crisis has opened up several issues, one of which is the question of re-definition of a national identity and future direction of the state development. The dilemma is not new. Therefore, this paper firstly discusses the dilemma's foundations, and then its forms in the contemporary Serbian society. More precisely, the dilemma is: should Serbia become a part of the European union, and if so, how and when? The paper summarizes the various images on the state of Serbia appearing in European public discourses and public in general, comparing them with the actual society's context, which have made or revived the images – i.e. the everyday life of the society characterized by sociologists as
...
destroyed, anemic and post-traumatic. After the harshest crisis in its history, in the last decade of the 20 th century, Serbia is facing today a real perspective of European integrations. All officials and politicians declare publicly their objectives to transform Serbia into a more European state, and some steps are taken toward that end. The actual integration however, is saturated with confusion: the politicians as well as the majority of the population declare strong inclination toward European directions, and on the other hand, there is a strong presence of anti-European discourses, indecisiveness of the political elite, and slow pace of the process itself and the accompanying fear of the unknown consequences of the same. The reality of the contemporary Serbian society – the reality of one destroyed, impoverished society (the society whose institutions are destroyed), that has no clear rules of social game, poses the question: is the European project really attainable by Serbia? Wasted, impoverished state, destroyed institutions, tired and stressed populations – indicate the opposite. Nonetheless, the fact that all models from the former regime are long exhausted (including nationalism and anti-Western attitudes), and that the population appears awakened, wishing for a normal life for themselves and their children, in a situation where Europe appears to function as the only generator of optimism and as a final aim, the possibility remains open. It is probably because of this disharmony of reality and yearning that the relationship between Serbia and Europe remains largely contradictory. This is especially evident in public discourses: from the attitude that we are already in Europe, the way we are, representing the essence of being European, or the attitude that we should be integrated tomorrow, which would in turn solve all our problems and doubts about attainable European standards, to the attitude of hostility toward the West and Europe.
След най-дълбоката криза в своята история, през която Сърбия премина през последното десетилетие на ХХ век, днес пред нея се открива реалната перспектива за европейска интеграция. Всички официални инстанции и актьори на политическата сцена открито декларират себе си като привърженици на европеизацията на Сърбия, а вече се правят и първите конкретни стъпки в тази посока. На друго равнище, обаче, обществената действителност в днешна Сърбия – реалностите на едно масово обедняло, разорено общество, в което липсват ясни правила на обществената игра, поставят въпроса доколко европейският проект за Сърбия е реално достижим. Вероятно от това несъответствие между желаното и действителността, отношенията между Сърбия и Европа в публичния дискурс изглеждат комплексни и в значителна степен амбивалентни: от това, че ние сме вече в Европа такива каквито сме и представляваме самата същност на европейското, покрай големите съмнения дали европейските стандарти са въобще достижими за на
...
с, та чак до отхвърлянето на Запада и Европа като нещо чуждо и враждебно за нас. В своя доклад ще се опитам да сумирам представите за Сърбия като част от Европа, успоредно с реалния обществен контекст, в който те се създават или оживяват – ежедневието на едно общество, което учените днес характеризират като разорено, аномично и посттравматично.
Keywords:
Европа / Европска Унија / Србија / идентитет / модернизација / симболичка географија / јавни дискурси / јавно мњење / друштвене промене / Europe / European Union / Serbia / identity / modernization / symbolic geography / social changes / обществени промени / европейска интеграция / представи за себе си и другите / Сърбия
Source:
Свакодневна култура у постсоцијалистичком периоду / Everyday Culture in Post-Socialist Period, 2006, 29-50
Publisher:
Београд : Етнографски институт САНУ / Belgrade : Institute of Ethnography SASA
Funding / projects:
Note:
Зборник радова Етнографског института САНУ 22 / Collection of Papers of the Institute of Ethnography SASA 22