Конкурси од "читуље" до "рекламе" :Трансформација услова неопходних за заснивање радног места. Комуникативност
Job Openings: From Obituaries to Advertising : Transformation of the job requirements. Communication
Authors
Radojičić, Dragana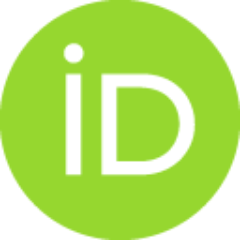 Contributors
Радојичић, Драгана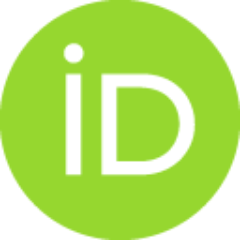 Дивац, Зорица
Book part (Published version)

,
Етнографски институт СAНУ
Abstract
Крајем прошлог и почетком овог века стварају се нове дисциплине у друштвеним наукама, као што је култура комуникације и пословног односа. Све више пажње поклања се овим важним питањима у оквиру развоја друштва, међу која спада комуникативност као општи појам споразумевања међу људима. Рад је настао праћењем и истраживањем конкурса за заснивање радног односа објављиваних током 2001, 2002. и 2005. године у дневним листовима који се штампају у Београду − "Политика" и "Блиц" и у Подгорици − "Дан" и "Вјести". Савремени човек је део бескрајног ланца комуникације у простору и времену, састављене од перманентног трансфера информација, било стварних било симболичких. Конкурсима се најчешће траже добре комуникативне способности и склоност ка тимском раду. Написани на српском или енглеском језику, ужег или ширег текстуалног садржаја, конкурси јасно показују да се траже нови пословни људи. У блиској будућности требало би подстицати појединце и тимове стручњака да дају свој удео на пољу развоја к
...
омуникације, те едуковања и запослених и нових генерација будућих стручњака.
At the end of the last and in the beginning of this century, new disciplines have been created within social sciences, and culture of communication and business relation is one of them. More and more each day, attention is given to these important questions in development of a society that inclines to the new business relations and where communication belongs, as a general notion of mutual understanding between people. This paper deals with advertising of job openings/vacancies, and it will enable us to understand communication as a basic need of all employees as well as firms and companies. In its essence, communication is a successful transmission of a message, containing particular information. The paper especially emphasizes its language part, and business bon-ton, capability of speech, writings and cultural business behavior. Business communication is generator and coordinator of all business activities, and represents a cluster of all industrial and business activities of the s
...
ubjects and firms as a whole. In contemporary business world, oral/written forms, as any other modern way of communication, appear better, long lasting and have a positive feedback if they are done in a professional manner. Everyday life of a contemporary man is a part of an endless chain of communication in timer and space, made up of permanent transfer of information, either real or symbolical. The papers provides examples from job openings during 2001, 2002, and 2005 in daily newspapers printed in Belgrade, Politika and Blic, and Podgorica, Dan and Vijesti. During 2001, communication appeared only infrequently, mostly in Politika, but it soon became the most emphasized during 2002 in majority of adds, regardless of the firm background, i.e., local or foreign. In the same period, job openings were given in English language, where communication stood among the requirements for the job. Communication is required for different educational and professional levels (high school graduates, college graduates, engineers, and others) while it is the most common requirement for managers. These adds are modern, bilingual and printed in color, often in colors of the firm who has an opening. Aside communicational skills, there is also a requirement of an appropriate appearance, and then a photo is being asked for. The two most sought characteristics are communication skills and ability to work in a team. The requirements that business world has have arrived in our society too. Written in Serbian or English language, with longer of shorter context, they clearly show there is a need for new business people. It is easy to conclude that all openings require today communicational skills. Soon, Serbia will need a serious activity in terms of communication skills that comprises a culture of communication, logic, sociology, psychology, rhetoric's, analytical and synthetic way of thinking, a technique of conversation and discussion, and knowledge of business bon-ton. In the near future, individuals and professional teams should get encouragement to educate employees and future generations of professionals.
Keywords:
конкурси за запошљавање / комуникативност / економија / друштво / job openings / requirements / communication / economy / society
Source:
Свакодневна култура у пост-социјалистичком периоду / Еveryday Culture in Post-Socialist Period, 2006, 135-149
Publisher:
Београд : Етнографски институт САНУ
Funding / projects:
Note:
Зборник радова Етнографског института САНУ 22 / Collection of Papers of the Institute of Ethnography SASA 22