Сведочанство времена – афоризам
Testemony of the Time – Aforism
Authors
Ivanović-Barišić, Milina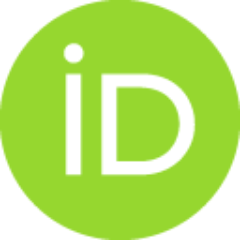 Article (Published version)

,
Етнографски институт САНУ
Abstract
Kраткa књижевнa формa, препознатљива као афоризам ослањала се у почецима свога развоја на пословицу. У афоризму је сажето опште искуство, филозофија живота, место човека у свету, друштвенополитички и историјски парадокси, и сл. Афоризам се, осим као критика друштва, може посматрати и као сведочанство времена у коме настаје. У раду се указује на једно, у приличној мери запостављено, поље у истраживању – на афоризам као вид ауторског исказивања односа према друштву и друштвеној реалности.
Short literary form known as aphorism in the beginning of its development relied on saying. Aphorism concisely expresses general experience, life philosophy, situation and position of a man in this world, socio-political and historical paradoxes etc. Although it is often taken as a criticism of society, it can also be understood as a testimony of time. This paper reveals one aspect of this phenomenon that was neglected by literary theory – aphorism as a form of expressing author's attitude towards society and its reality.
Keywords:
афоризам / изрека / сатира / Србија / aphorism / saying / satire / Serbia
Source:
Гласник Етнографског института САНУ / Bulletin of the Institute of Ethnography SASA, 2011, 59, 2, 171-188
Publisher:
Београд : Етнографски институт САНУ / Belgrade : Institute of Ethnography SASA
Projects: