Кинези баптисти: пример двоструке мањине у Србији данас
The Chinese Baptists: an Example of a Twofold Minority in Serbia Today
Authors
Blagojević, Gordana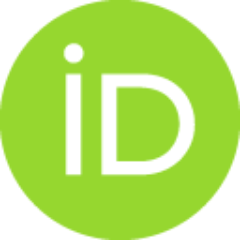 Article (Published version)

,
Етнографски институт САНУ
Abstract
Масовније досељавање Кинеза у Србију везано је за деведесете године 20. века. Кинези у Србији представљају прву генерацију миграната, која је дошла из економских разлога. У раду се посматра улога њиховог верског идентитета у повезивању једног дела групе која практикује баптистичко хришћанство. Хришћани баптисти представљају верску мањину како у Кини тако и у Србији. Дакле, припадници ове групе представљају двоструку мањину: како у земљи пријема (верску и етничку), тако и у односу на већинску верску оријентацију својих сународника. Посматра се улога религијског фактора у животу заједнице, те повезивање њених чланова.
A more massive migration of Chinese to Serbia can be traced back to the 1990s. The Chinese in Serbia represent the first generation of migrants who came out of economic reasons. This work deals with the role of their religious identity in the gathering of those members of the group who practice Baptist Christianity. Baptist Christians are a religious minority both in China and Serbia. Therefore, the members of this group represent a double minority: both in the reception country (religious and national) and in their own country, compared to the religious orientation of the majority of their fellow countrymen. Apart from this, their church services are marked by certain characteristics by which they can be distinguished from other Baptist groups. The role of the religious factor in the community's life is being viewed here, as well as the affirmation and making connections between the members.
Keywords:
Кинези у Србији / баптисти / мигранти / мањине / Chinese in Serbia / Baptists / migrants / minorities
Source:
Гласник Етнографског института САНУ / Bulletin of the Institute of Ethnography SASA, 2011, 59, 1, 97-114
Publisher:
Београд : Етнографски институт САНУ / Belgrade : Institute of Ethnography SASA
Funding / projects: