Свадба, традиционални женски костим и идентитетски дискурси српске заједнице југоисточног Косова
Wedding, Traditional Women's Costume and Identity Discourses of the Serb Community of Southeast Kosovo
Authors
Златановић, Сања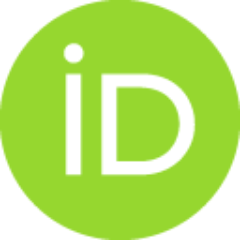 Article (Published version)

,
Етнографски институт САНУ
Abstract
Рад се заснива на теренском истраживању српске заједнице југоисточног Косова и представља исечак из знатно обимније студије односа етницитета и других облика колективних идентификација у ситуацији дубоко измењеног контекста од 1999. године и увођења међународног протектората на Косову, а чија израда је у току. Фокус је на субјективној димензији живота под протекторатом и на локалном знању. У овом раду разматрају се идентитетски дискурси који прате свадбу, парадигматичaн догађај у култури српског становништва југоисточног Косова, и употребу традиционалног женског костима.
The paper is based on multi-sited fieldwork carried out in southeast Kosovo (Gnjilane with its surrounding villages and Vitina enclave) and among persons displaced from this area to Smederevo, Vranje, and Vranjska Banja (all towns in Serbia). It is an excerpt from a much more extensive study of relations among ethnicity and other forms of collective identifications (religious, regional, local, gender) in a profoundly changed situation following the introduction of an international protectorate in Kosovo in 1999. The focus is on the subjective dimension of life under the protectorate and local knowledge. The paper examines identity discourses which accompany a wedding, a paradigmatic event in the culture of the Serb population of southeast Kosovo, and the use of traditional women's costume. The wedding celebration in the morning hours is opened by the mother-in- law (the bridegroom's mother), by dancing the svekrvino kolo (mother-in-law's dance) with her kin. This wedding seg
...
ment symbolizes the community's collective identity in the fullest sense. Women put on their traditional costume, of whose appearance and preservation to the present day the community is very proud. Discourse on the preserved traditional women's costume (today reduced to ritual function) among members of the community expresses the intertwining of different forms of identification. The traditional women's costume is one of the bearing constructs on which the community bases its identity as the old inhabitants of the area, as distinct from the colonists. Other identities such as ethnic, regional, local, gender and family are also interlaced into the discourse on women's costume. Why is the women's costume placed on a pedestal as a condensed symbol of the community? Why does the community read complex identity discourses into the women's costume and the dance of the women at the wedding? One of the spheres in which this paper seeks answers are gender relations.
Keywords:
свадба / традиционални костим / породица / идентитет / етницитет / локални идентитет / родни идентитет / дискурс / протекторат / Срби / Косовско Поморавље / wedding / traditional costume / family / identity / ethnicity / local identity / gender / discourse / protectorate / Serbs / Kosovo / Kosovo Pomoravlje
Source:
Гласник Етнографског института САНУ / Bulletin of the Institute of Ethnography SASA, 2012, 60, 2, 89-105
Publisher:
Београд : Етнографски институт САНУ / Belgrade : Institute of Ethnography SASA
Funding / projects: