Транзицијски велтшмерц: наративизација искуства младих при тражењу посла и запослењу у контексту постсоцијалистичке трансформације
The Weltschmertz of Transition: a Narrativization of the Experiences of Young People while Searching for Jobs and upon Finding Employment in the Context of Postsocialist Transformation
Authors
Трифуновић, Весна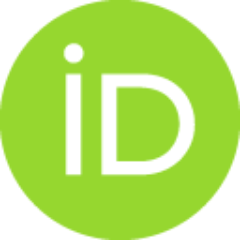 Article (Published version)

,
Етнографски институт САНУ
Abstract
У фокусу овог рада налазе се млади високообразовани људи, који су у постсоцијалистичком контексту Србије често суочени са одређеним препрекама приликом трагања за послом, али и са проблемима по сaмом запослењу. Такве појаве спутавају процес индивидуализације код припадника ове популације и онемогућавају њихов пун допринос развоју овог друштва у постојећим условима постсоцијалистичке трансформације. Циљ рада је представљање ових појава и разумевање њихових узрока из позиције искуства сaмих младих људи који су њима директно погођени.
The paper focuses on a well- defined social group which emerges as an important factor in social development and progress, one which is also, undoubtedly threatened in the context of postsocialist transformation. The group in question consists of young, university-educated people, of different professions and genders. The defining feature of this group as informants is their aspiration toward individualization, or rather – employment, emancipation from their families, career advancement and further specialization through work. Within the existing context of postsocialist transformation, these plans are hindered, first and foremost, by the barricade of unemployment, but it must be noted that the issues don't disappear with finding a job, and the long-yearned-for job position often carries with it new disappointments. The aim of this paper is to present these problems from the perspective of the lived experiences of the young people themselves. Following this, the paper a
...
ttempts to understand the causes of these problems and the obstacles which young people face.
Keywords:
млади / запослење / наративи / постсоцијалистичка трансформација / young people / employment / narratives / postsocialist transformation
Source:
Гласник Етнографског института САНУ / Bulletin of the Institute of Ethnography SASA, 2013, 61, 2, 147-162
Publisher:
Београд : Етнографски институт САНУ / Belgrade : Institute of Ethnography SASA
Projects: